40 Under 40: Sharareh (Sherri) Kermanshachi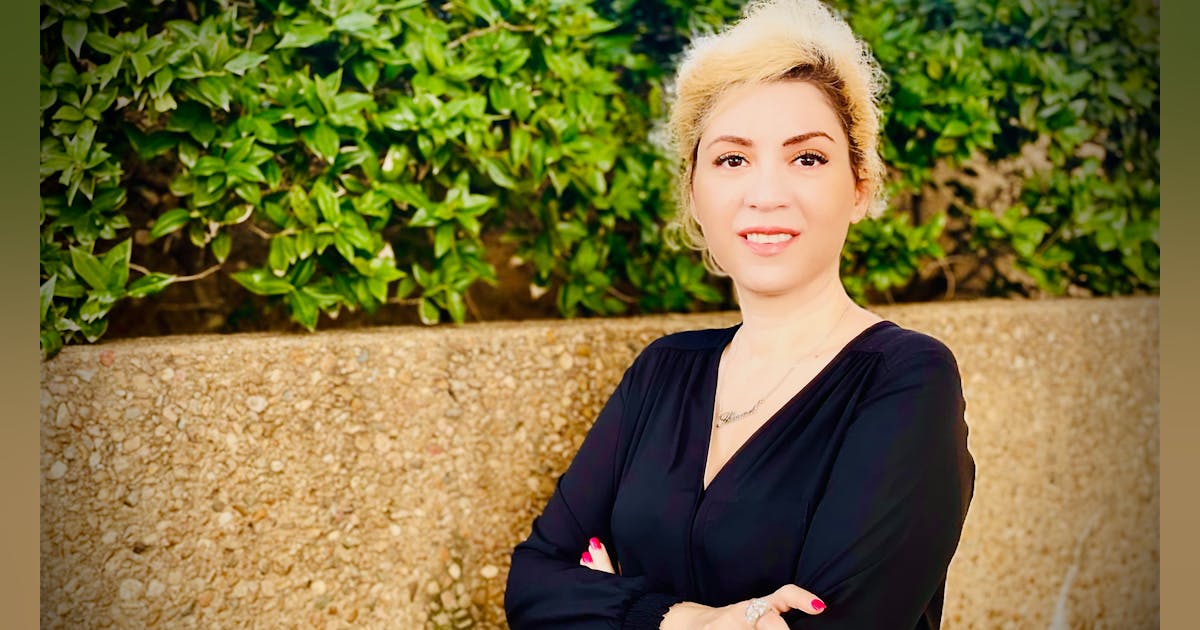 One word to describe you: Persistent
Foster mother: Texas A&M University
Fun fact about yourself: I graduated from four different universities on three continents.
Sharareh (Sherri) Kermanshachi, Ph.D., is Associate Professor in the Department of Civil Engineering, Director of Technology Transfer at CTEDD, and Director of the Resilient Infrastructures and Sustainable Environment (RISE) Laboratory at the University of Texas at Arlington. She got her doctorate. in Civil Engineering from Texas A&M University, as well as a Master's in Civil Engineering and an MBA and Bachelor's degree in Architectural Engineering. It specializes in the deployment of autonomous vehicles. Kermanshachi teaches various undergraduate and graduate courses and she currently runs the RISE lab with over a dozen graduate students.
Kermanshachi has made major and significant contributions to the integration of autonomous vehicles (AV) into mass transit services through leading research efforts in Arlington, Texas with the Arlington RAPID (Rideshare, Automation and Payment Integration Demonstration), which analyzes and evaluates the impact of integrating AVs into existing demand-responsive transit services. In this project, Kermanshachi assessed how audiovisual-based transit services improve transportation equity, accessibility, and safety, providing insights into transportation strategies that improve citizens' mobility needs. . Led by Kermanshachi in partnership with the City of Arlington, Via and May Mobility, the team received an FTA grant to help launch a new public transportation pilot program in downtown Arlington. The goal of this $1.7 million project was to provide a blueprint for combining AV and on-demand mobility technologies to develop more effective, efficient, safe and accessible public transit networks in low-density environments where traditional fixed-route public transit is impractical. She and her team conducted three focus groups, developed and distributed several surveys, conducted interviews and performed quantitative data analyzes to gather feedback from people residing and/or working in Arlington, and studied traveler behaviors in the choice of mode of transport.
Kermanshachi also received federal funding for "TCRP SD-O5: Mitigation of Third Rail Insulator Failures Using New Technologies", and conducted research to investigate the causes of third rail insulator failures. and developed mitigation strategies to overcome these challenges.
Kermanshachi has published over 250 books, academic papers, conference proceedings, and research reports and conducted several national and state-level research projects, which have been awarded by FTA, Transit Cooperative Research Program, FHWA, USDOT, Texas Department of Transportation, National Cooperative Highway Research Program, Louisiana Department of Transportation and Development, US Department of Labor, National Academies of Sciences, Engineering and Medicine, Construction Industry Institute (CII), City of Arlington, Engineering Information Foundation, and City of Fort Worth.
Kermanshachi is an active technical member of eight American Society of Civil Engineers (ASCE) committees and two Transportation Research Board (TRB) committees, among others. She is also a board member of CMAA-North Texas and a member of the editorial board of three academic journals. Kermanshachi has been invited to serve as a technical panel member for several federal research projects, including USDOT; NCHRP 08-113: Transportation Asset Management Practices in Regional Organizations and Local State DOT Agencies; and TCRP SA-46: Mobile Rate Application Business Models. In addition, she has been an organizer of several ASCE and CSCE conferences.
Kermanshachi has received several national and regional awards, including the 2022 Texas Parking and Transportation Association Achievement Award; 2022 Diversity Leaders Award; 2022 Texas Women's Foundation Leadership Award; 2021 Best Paper Award; ASC Teaching Awards 2021; 2020 Women in Technology; 2020 WTS Rosa Parks Leadership Diversity Award; 2020 Mark Hasso Educator of the Year; ASEE-GSW Outstanding Young Faculty Award 2020; 2020 CSA Regional Teaching Awards; 2019 Rising Stars in Civil Engineering; 2018 Design Build Institute of America Distinguished Leadership Award; ASCE Outstanding Evaluator; the Albert Nelson Marquis Lifetime Achievement Award; ASCE Professional Service Award; ASCE Excellence in Civil Engineering Education (ExCEEd); Open Educational Resources Fellowship; and the Graduate Climate Award. She was the only academic recipient of the 2017 Texas and Louisiana Engineering News Record Top 20 Under 40 award. She was also invited to serve as a judge for the 2017 and 2018 ENR Top Projects.
What do you like most about your job?
One of the aspects of my job that I really enjoy is developing the future workforce and training the next generation. I am amazed at how innovative the younger generation is and with some guidance and encouragement they can contribute a lot to their career path. The other aspect of my job that is very rewarding is conducting research to improve the quality of life for citizens, especially for low-income communities. When the results of research projects are applied to eliminate or minimize the gap between the needs of vulnerable people and existing services, it makes for a very satisfying moment. Research results can help in making appropriate decisions and allocating funds for the benefit of all members of society.
What is the hardest part of your job?
Balancing time between several different tasks related to conducting research, training students, and providing professional services requires a high level of discipline. However, good planning and good time management are useful tools that allowed me to allocate enough time to various aspects of my work.
What accomplishment are you most proud of and why?
I take pride in being able to serve others outside of my professional responsibilities and help K-12 students learn about engineering majors, especially the field of civil engineering. When I see what they look like with enthusiasm to find out more about their possible future career paths, it makes me very happy and proud.
Best tips/tricks/best practices to share in your area of ​​expertise?
I always tell my junior colleagues what I truly believe in: "When you fail, you are one step closer to success." I don't allow failures to keep me from trying. I truly believe that if there is a will, there is a way. Persistence makes everything possible, and we should never compare ourselves to anyone else. The best example to compare is our own self a year ago and then see how much closer we are to our life and career goals. It's never too late to start something if we're willing to work hard.