Accessibility improvement work begins today at Eglinton GO Station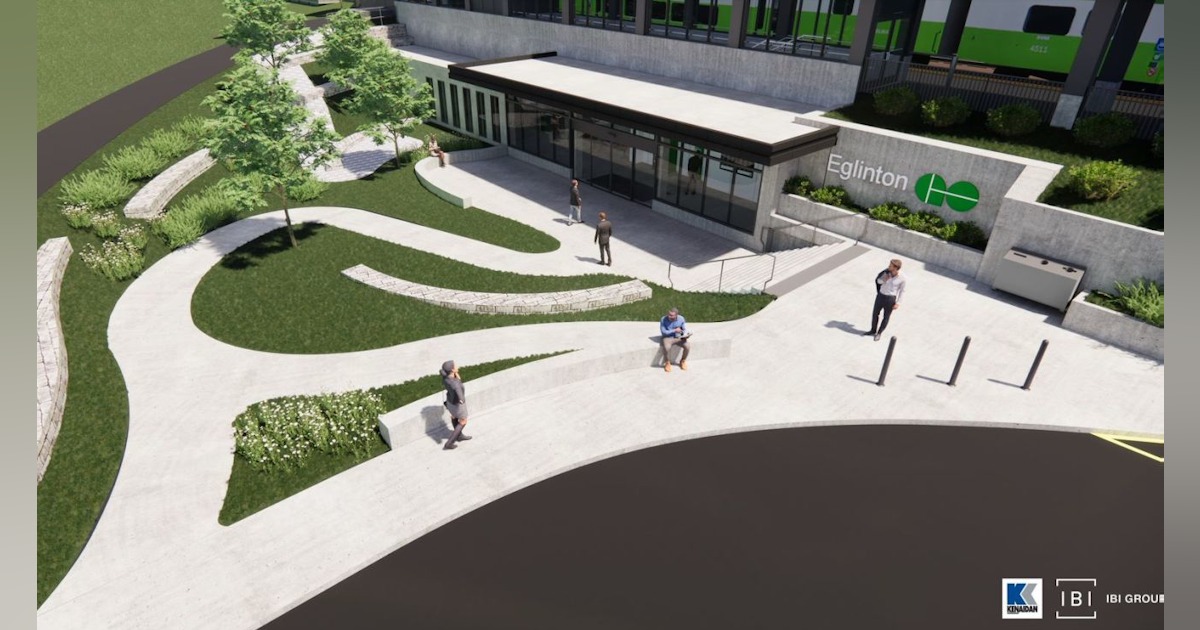 Metrolinx began work on accessibility upgrades to Eglinton GO Station on September 23, a key part of moving forward with more frequent, two-way, all-day service on the Lakeshore East line.
Although seemingly small improvements and upgrades, they will deliver huge benefits to ensure all riders get to where they need to be.
Work to modernize Eglinton GO Station and make it fully accessible will include:
Two new pedestrian tunnels
Stairwells and elevators to the platforms
Mini platforms to allow level boarding in accessibility coaches
Tactile edge tiles
New ramps
Digital display
Improved orientation
Rehabilitation of the pick-up, drop-off area
Metrolinx says it is committed to creating accessible transit service for all customers, and these upgrades will allow Eglinton GO Station to meet the requirements set out in Metrolinx's multi-year accessibility plan. Metrolinx. Metrolinx plans to offer a fully accessible Eglinton GO station by summer 2024.
During construction, community members and GO customers may have a different experience at Eglinton GO than they are used to. Changes to services and the station are part of the project to ensure that the station can remain open during these upgrades, to continue to serve our passengers for the duration of the construction.
On some weekends, construction will continue overnight and one of the two GO tracks may be closed for construction.
The weekend work has been planned to ensure that GO customers can use the Eglinton GO station as normally as possible on weekdays when many people rely on this station for commuting. Night work is expected when work must take place very close to the track and is an essential safety measure for workers.
Improved accessibility
Eglinton GO Station, located near the intersection of Eglinton Avenue East and McCowan Road, was built in 1978 and underwent its most recent rehabilitation in 2000. A project has been initiated to modernize the station in order to provide passengers with full accessibility to the station building, the platform side, the north and south parking lots and the pick-up and drop-off area.
Accessibility upgrades to Eglinton GO Station are the second phase of a two-phase project and will prepare the station to support the 251,000 GO customer boardings at this station per year, as well as to prepare the station to support the increase in two-way flights throughout the day. service in the years to come.