Allegheny County Port Authority speeds rehabilitation of Fallowfield Station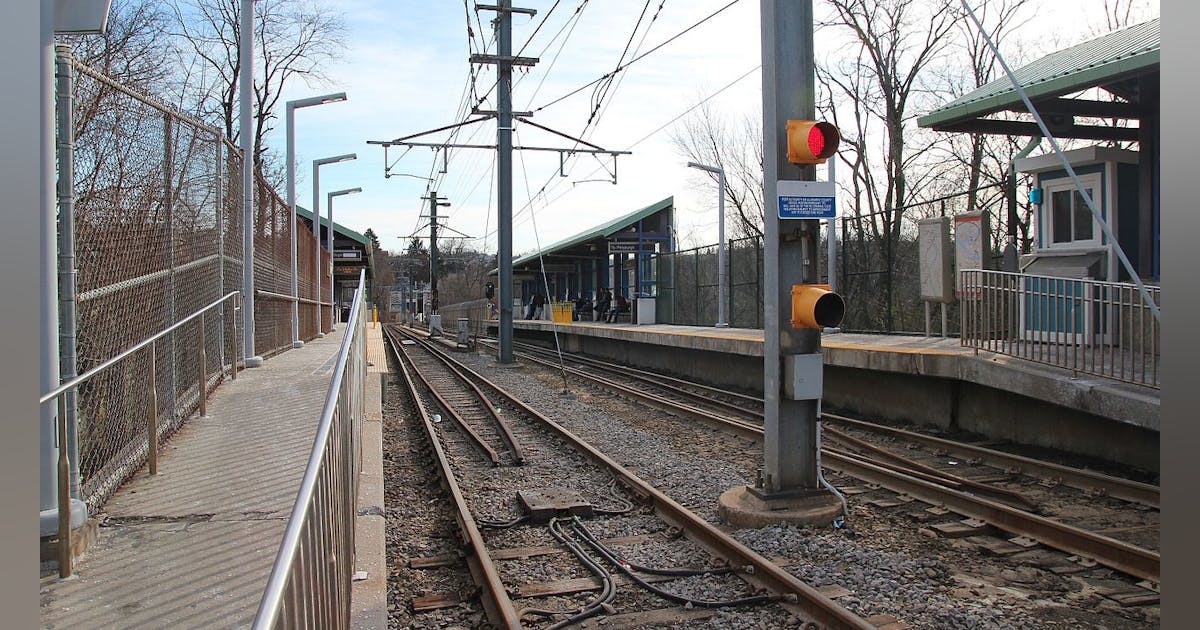 The Port Authority of Allegheny County has accelerated a rehabilitation project at Fallowfield Station in the Beechview neighborhood of Pittsburgh. Work at the station is expedited due to the unexpected suspension of portions of the Red Line following the discovery that a change has occurred at the Saw Mill Run Boulevard bridge.
Work will include repairing concrete platforms and metal guardrails, replacing touch pads, refurbishing overhead canopies and painting various areas of the station. Crews will work weekdays from 7:00 a.m. to 3:30 p.m., although weekends can be used as make-up days. The work should last approximately 60 days.
The Port Authority's Board of Directors in 2021 approved a total of $10.8 million to complete the project, which includes work on a total of 18 elevated platform light rail stations. The authority had planned to start the project this spring, but is taking advantage of the closure of Fallowfield station to complete the work earlier and with fewer service interruptions.
"Start this work on [Feb. 14] gives us the rare opportunity to work on a station when it's not in use, which also means we won't have to shut it down again later this year," said David Huffaker, director of development at the Port Authority. "That means we're going to inconvenience residents and runners as little as possible, and hopefully not at all."
The agency is also looking to identify other stations where it might be possible to take more advantage of the bridge outage by starting work early. If other work should be scheduled, the authority will provide more advanced notice.
The Port Authority closed the Saw Mill Run Boulevard Bridge on February 4 when an employee noticed that a joint on the bridge deck had moved into an abnormal position. Last week, engineers determined the bridge shifted after water entered a concrete section of the bridge and froze during a winter storm. The bridge remains stable but will remain closed until repairs are made. A repair schedule will be announced next week.
In the meantime, Port Authority operates a rail shuttle between Overbrook Junction and Potomac Station and a bus shuttle between Potomac Station and Station Square. Both run every 20-30 minutes.