Buses return to Saw Mill Run Blvd. Bridge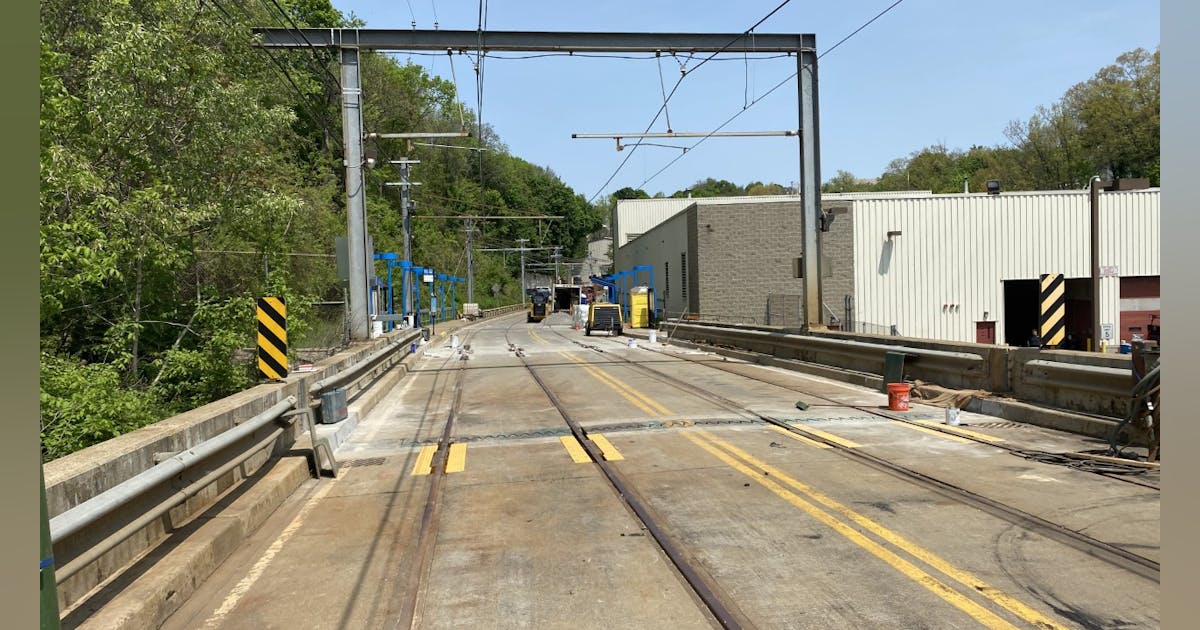 Bus traffic returned to the Allegheny County Port Authority's Saw Mill Run Boulevard Bridge on May 14 after a 14-week closure.
The bridge, which handles rail and bus traffic, closed on February 4 when engineers noticed an expanded joint in the bridge deck. The Port Authority said the unexpected change was caused by water ingress on part of the concrete support structure followed by freezing temperatures. The initial cost of repairs to the bridge was expected to exceed $2 million and take up to 12 weeks.
The Port Authority says crews have worked over the past three months to reposition the section of the bridge that shifted and installed new supports, anchor bolts, rail joints and bearings.
Light rail service will return to the bridge following the completion of track work at Fallowfield Station in Beechview. Work at the station was accelerated after the unexpected closure of the Saw Mill Run Boulevard bridge.
Work on the track began on May 3 and is expected to be completed by the end of the month. When the acceleration of the project was first announced, David Huffaker, director of development for the Port Authority, said the closure of the Saw Mill Run Boulevard bridge presented the authority with a "rare opportunity" to perform work when the station was not in use.
"That means we will inconvenience residents and passengers as little as possible, and hopefully not at all," Huffaker said.
While work is finishing on the tracks at Fallowfield Station, the Port Authority will continue to operate a rail shuttle between Overbrook Junction and Potomac Station and a bus shuttle between Potomac Station and Station Square.