Can I sue a bus service like Greyhound?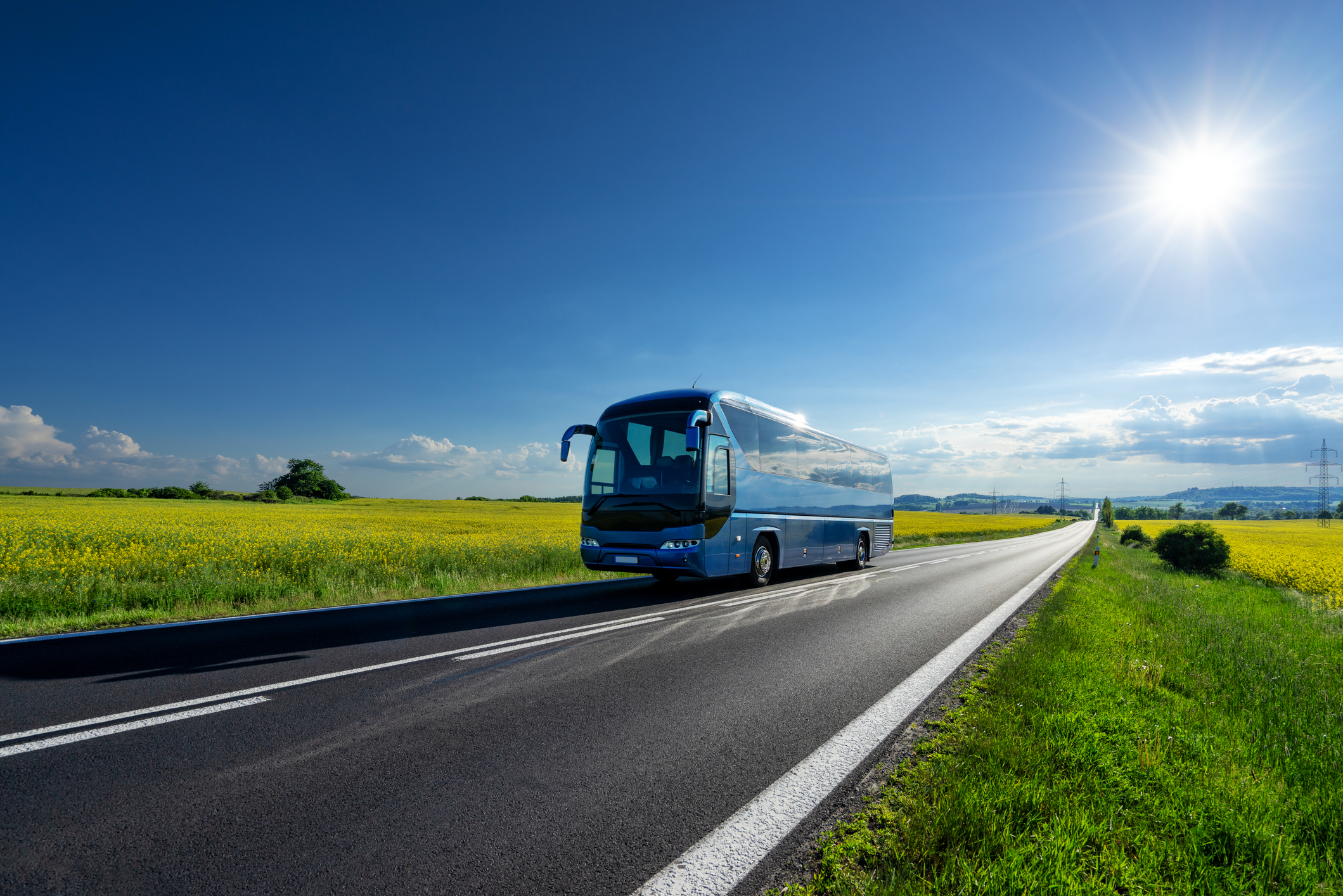 Yes, but it can be difficult depending on why you want to take legal action. When you buy your ticket, you form a contract with the bus service. This contract places all sorts of limits on your ability to sue and what you might be able to recover. That doesn't mean you don't have a chance, though. Just an uphill battle.
You may want the help of a contract lawyer. They can help you navigate the terms and conditions of the bus service. If you or a loved one has been injured, you should instead consult bus accident attorneys or personal injury attorneys at a personal injury law firm.
United States Intercity Bus Services
Intercity bus transportation is an important part of our transportation network, especially for residents of small or rural communities who do not have easy access to planes or trains. Bus transportation can also be more affordable than other options. And many people like to be on the roads without having to worry about driving. About 60 million people use intercity bus services each year.
There are a few large companies that serve many bus routes and many smaller companies, including charter bus companies, that serve a smaller number of routes. Here are some great companies:
Greyhound Lines, Inc. — Greyhound is the largest provider of intercity bus services in the United States.
Indian Trials – Indian Trails serves Michigan and the Midwest region
Miller Transportation (Hoosier Ride) – Hoosier Ride serves Indiana, Kentucky, Michigan and Tennessee
Trailways – Trailways is more a network of companies that provide intercity bus service than a single company that often partners with Greyhound
Jefferson Lines — Jefferson Lines serves Arkansas, Idaho, Iowa, Kansas, Minnesota, Missouri, Montana, Nebraska, North Dakota, Oklahoma, South Dakota, Texas, Wisconsin, Washington and Wyoming
Megabus — Megabus serves 135 cities across 12 hubs (Atlanta, Chicago, Los Angeles, New York, Philadelphia, Pittsburgh, San Francisco, Dallas, Houston, San Antonio, Washington, DC and Toronto)
As this is the largest provider, we will focus here on Greyhound's Terms of Service. The terms of other companies will likely be different. Be sure to read them carefully before booking your trip.
Why would you want to sue?
Before we get to that, let's start with why you might want to take legal action. Although they generally provide safe and convenient transportation, intercity bus services are not without complaints. Most complaints relate to trip delays or cancellations. Some involve lost baggage. Occasionally, a bus may have an accident and the passengers on the bus are injured or killed. Here are some examples.
Travel delays
Suppose you are John Madden (rest his soul), who was known to travel by bus from town to town. Your bus needs maintenance, so you book a charter. On the way to Chicago – you're supposed to be one of the announcers for the Bears-Vikings game – the bus breaks down in the middle of Nebraska, leaving you stranded for hours. The delay makes you miss the game and you lose your job.
Lost baggage
Say you're a cosplayer traveling to San Diego by bus for Comic-Con. You're going as Green Lantern, so be sure to pack your Limited Edition Power Ring and Limited Edition Power Battery for the convention. When you arrive in San Diego, you find that Greyhound has somehow lost your bag. Replacing these collectibles would cost you thousands of dollars.
personal injury
Suppose your favorite aunt comes to visit you for Thanksgiving. She is afraid of flying, so she decides to take a Greyhound bus. On the way, the bus driver falls asleep at the wheel and hits a bridge. Your aunt is seriously injured in the Greyhound bus accident.
What are your rights ?
There are several ways to buy a ticket, but most people book their bus travel online. By using its website, you accept the terms and conditions of the bus service. This forms a binding contract that gives you certain rights.
On its website, Greyhound promises that you "should" experience a safe and reliable bus ride with courteous and professional service in accordance with the Intercity Motorcoach Customers Bill of Rights. The Customer Bill of Rights lists a number of different rights, including:
Safe and orderly boarding
Occasional service, subject to events beyond the control of the operator (including weather, construction and traffic)
"Adequate assistance" in case of major delays or cancellations caused by the operator
"Reasonable compensation or re-routing" for major carrier-caused delays or cancellations
A process for handling complaints about travel, baggage, express parcels and accommodation for people with disabilities
"Diligent investigation and prompt redress of complaints"
Disclaimer and Limitations
What the contract gives, however, the contract can take away. And Greyhound strictly limits your rights in its Terms and Conditions and its Terms and Conditions of Purchase and Carriage.
Disclaimer
A disclaimer can be considered a generally enforceable disclaimer of liability in a contract. Greyhound's disclaimers are sweeping.
Let's start with the delays. They say departure times and even dates can change. While they agree to make "reasonable attempts" to minimize delays, they accept no liability for delays caused by conditions beyond their "reasonable" control.
With regard to lost luggage, Greyhound has two disclaimers on its website expressly disclaiming liability for any lost or damaged luggage. They might be willing to help you find a lost bag, but they specifically dismiss the fact that they will compensate you in their disclaimer.
Limitation of damages
Greyhound also limits the damage you can recover from them. The term "damages" refers to money that the defendant (the party sued) pays the plaintiff (the party suing) in a civil case if the plaintiff wins. The calculation of damages depends on the losses suffered by the plaintiff. In a contract case, the goal is to put the plaintiff in the same position he would be in if the defendant had kept his promises.
Greyhound specifically disclaims two particular categories of damages for "loss, damage or delay":
Consequential damages (also known as special damages): generally, damages for loss, damage or delay reasonably foreseeable or contemplated by the parties at the time you purchased your ticket.
Incidental damages: damages for reasonable expenses you incur as a result of any loss, damage or delay
That might not seem like a lot, but if you're in a state that will enforce this disclaimer (and not all of them), it really is a lot. Take the example of consequential damages.
Imagine you're John Madden and you miss your Bears game. Breach of covenant due to travel delay caused by Greyhound would be reasonably foreseeable at the time you purchased your ticket. If your television network fired you because you didn't make it to Chicago in time for the show, your job loss should be included in your consequential damages calculation if you sued Greyhound. The disclaimer prevents this.
Personal injuries
The analysis would be slightly different in the case of your aunt, which involves bodily injury. To sue for personal injury, you will need to prove your negligence. Negligence is the failure to use ordinary care in the circumstances. To obtain compensation, your aunt will have to prove that the bus driver's negligence directly caused her foreseeable injuries. Damages available in personal injury cases include medical expenses, lost wages, and pain and suffering.
Greyhound would argue that its disclaimers limit the amount your aunt could recover for her injuries in the car crash. Whether this argument holds up in court depends on your state, your judge, and your attorney. Courts generally don't like big companies dismissing bodily injury claims and interpreting these disclaimers narrowly.
Simply put, if the bus was in poor condition or the bus driver was negligent and you were injured as a result, don't necessarily be intimidated by the disclaimer. Talk to a personal injury lawyer and get their opinion. Since personal injury lawyers work on a contingency fee basis (they'll pay some of your damages if you win), there's no harm or cost in exploring your options.
Limiting where you can sue
The contract includes a forum selection clause, which is a clause that specifies where any action arising under it may be brought. Greyhound's forum selection clause chooses Dallas, Texas — and only Dallas, Texas — as the site of any trial. This may be fine if you live in Dallas, but if you live elsewhere this could be a problem. If all you're missing is the cost of your ticket, suing in Texas could be prohibitively expensive.
Time limit
States generally limit the time you have to file a lawsuit. Greyhound's terms limit it even further. Depending on your contract, you only have one year to file your lawsuit or you are "permanently excluded".
No collective complaint
Sometimes courts allow parties to consolidate their claims into one case. These cases are called class actions. Class actions can be an effective way to share costs and maximize recovery for the whole group. They are also useful in cases where a group of consumers have the same problem with a company, but bringing their own complaints individually would not be worth it.
Bad luck against Greyhound. Its terms of use expressly prohibit you from bringing a class action. If you're chasing Greyhound, you're on your own.
What should I do if I have a problem with a bus service?
If you have a complaint against a bus service, they can refund the cost of your ticket if you purchased a refundable ticket. But don't give up if you purchased a non-refundable ticket. If you are diligent and polite, a good customer service agent can at least give you a travel voucher.
But if you lose more than the cost of your ticket, you should consider establishing an attorney-client relationship with an experienced attorney. If you or a loved one have not been injured, you should speak to a contract lawyer. If there have been injuries or fatalities, you should seek legal advice from a personal injury attorney or a bus accident attorney. They could help you understand your rights, negotiate with the insurance company and, if you decide to sue, they could represent you in court. Many offer a free consultation.