Death of Jeffrey Parker, CEO of MARTA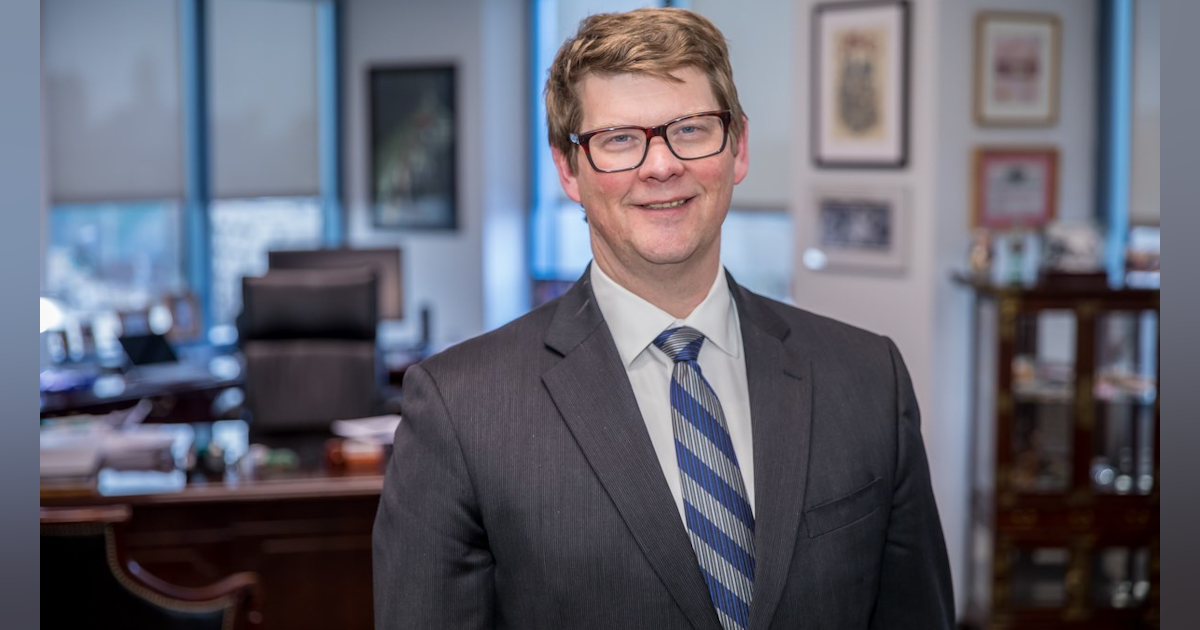 Jeffrey Parker, 55, Managing Director and CEO of the Metropolitan Atlanta Rapid Transit Authority (MARTA) died on January 14, 2022.
The news broke on Parker's MARTA Twitter account with a statement posted that read in part:
"Please keep his family in your prayers and meditations. Jeff cared deeply about MARTA and his leadership gave us a solid foundation to move forward.
MARTA Board Chair Rita Scott confirmed that Parker had died by suicide and called him "an outstanding leader and steward of MARTA whose passing leaves us all heartbroken."
"As President and on behalf of my fellow MARTA Board members, we are devastated by this loss as we appreciate Jeff's leadership and look forward to seeing him deliver on his vision for public transit. Metro Atlanta owes him a debt of gratitude for his transformational efforts and we will not stop working to build on the foundation he created," Scott said.
Parker was named Managing Director and CEO of MARTA in March 2018. At the time of his appointment, then-Chairman of the Board Robert Ashe said that "the vast knowledge of transit and the vision of MARTA" by Parker were "the ideal solution".
Parker's original contract was due to expire in 2023 and the board extended it to 2026, with board members saying Parker was granted the extension for his consistent leadership during the pandemic, bargaining work of a collective bargaining agreement and the adoption of a penny sales tax extension in Atlanta, Fulton, DeKalb and Clayton counties which will provide funds to MARTA.
Parker began his transportation career in 1985 as an intern with the Massachusetts Bay Transportation Authority where he spent nearly 20 years and rose through the ranks to become Director of Subway Operations and Rail Vehicle Engineering. He briefly left MBTA in 1998 to become a systems engineer/project manager before returning to the Boston agency.
In November 2005, he was appointed Senior Director of Transportation Operations at MARTA. He returned to New England in July 2008 to serve as commissioner of the Connecticut Department of Transportation before returning to the Atlanta area to become vice president of HNTB and ultimately named general manager and CEO of MARTA. .
Parker has also served on the boards of several transportation organizations. He served on the board of the American Public Transit Association and chaired the association's Rail Transit and Rail Transit CEO committees. MARTA received the APTA Gold Award for Rail Safety in 2018 for its continuous progress in safety.
In addition to APTA, Parker has served on the board of directors of the American Association of State Highway and Transportation Officials, Bradley International Airport, and the I-95 Corridor Coalition. In Georgia, Parker has served as a board member of the Metro Atlanta Chamber, Georgia Chamber of Commerce, Georgia Transportation Alliance, Council for Quality Growth, Central Atlanta Progress, and Greater North Fulton Chamber of Commerce. .
Industry reactions

Surprise, sadness and shock surfaced among Parker's friends and colleagues in the transit industry as news of his passing spread.
Georgia Governor Brian Kemp tweeted his condolences saying, "In addition to a distinguished professional career in the public/private sectors, Jeffrey was known for his civic engagement and support for the advancement of his communities. He had an incredible spirit for transport and logistics and a heart for people. He will be greatly missed. Our thoughts and prayers go out to his family, friends and many colleagues. »
Atlanta Mayor Andre Dickens, who worked with Parker when the mayor chaired the Atlanta City Council's Transportation Committee, said, "Jeff understood that MARTA is more than just a transportation system, it represents connectivity for residents and visitors to our great city and Region. My thoughts and prayers are with Jeff's family and friends, and the staff and board of MARTA, during this very difficult time.
"APTA and the entire public transportation industry are shocked and saddened to hear the news of the passing of Jeffrey Parker," tweeted APTA President and CEO Paul Skoutelas on the association account. "I had the privilege of knowing and working closely with Jeff over his decades in the industry, and he will be remembered for his outstanding leadership and dedication to advancing public transportation. Jeff was a kind and caring man. He will be greatly missed. the [APTA] family sends its condolences to the Parker family and to Jeff's colleagues at [MARTA] and throughout the industry."
Amalgamated Transit Union Local 732 President Britt Dunams released a statement that read, "Parker understands the importance of MARTA and public transit to our city, our members and our citizens. Recently, we had worked with Parker to further strengthen the relationship between our union and management who recognized the essential role our members have played in keeping our communities moving during the difficult times of the pandemic. In his memory, we will continue this important work and strive to make MARTA safer, more accessible and more affordable for all Atlanta residents.
Appointment of Acting Director General/CEO

At a special board meeting convened on January 15, 2022, MARTA's Board of Directors voted to appoint Collie Greenwood, current Deputy Managing Director – Operations and Planning, as interim Managing Director and CEO. .
Greenwood joined MARTA in July 2019 as Head of Bus Operations and City Planning. He was promoted to Deputy Chief Executive in January 2021 where he was responsible for overseeing all bus and rail operations for the authority.
"Jeff Parker has built an incredible team of professionals to lead MARTA through its expansion phase with a renewed commitment to improving the customer experience. As Chief Operating Officer, Mr. Greenwood has been central to this work and his appointment ensures the continuity of our shared vision," the board said shortly after the unanimous vote.
Board members agreed that MARTA staff would be greatly affected by the loss of Parker, with manager Jim Durrett saying staff should give themselves permission to grieve and take care of themselves. Board Treasurer Robert Ashe noted that those who had recently interacted with Parker might try to review these situations and wonder if there was anything that could have been done; the answer he said was no and encouraged people to keep Parker staff in their thoughts and prayers as well.
This is a developing story, it will be updated if commemorative information is made public.
———————-
Help is available:

NATIONAL: The National Suicide Prevention Lifeline is a helpline for people in crisis or for those looking to help someone else. To speak with a certified auditor, call 1-800-273-8255.

TEXT: Crisis Text Line is a texting service for emotional crisis support. To speak to a qualified auditor, text HELLO to 741741. It's free, available 24/7 and confidential.

GEORGIA: People with suicidal thoughts or those who notice signs in others can call the Georgia Crisis and Access Line at 1-800-715-4225, which is available 24 hours a day. All calls are free and confidential. To find a mental health service provider, visit www.mygcal.com.

VETERAN/MILITARY: The Veterans Crisis Line and Military Crisis Line connect veterans and service members in crisis, and their families and friends, with trained and caring U.S. Department responders Veterans Affairs through a toll-free hotline, online chat or text message.