Inside BasiGo's plans to popularize electric public transport in Kenya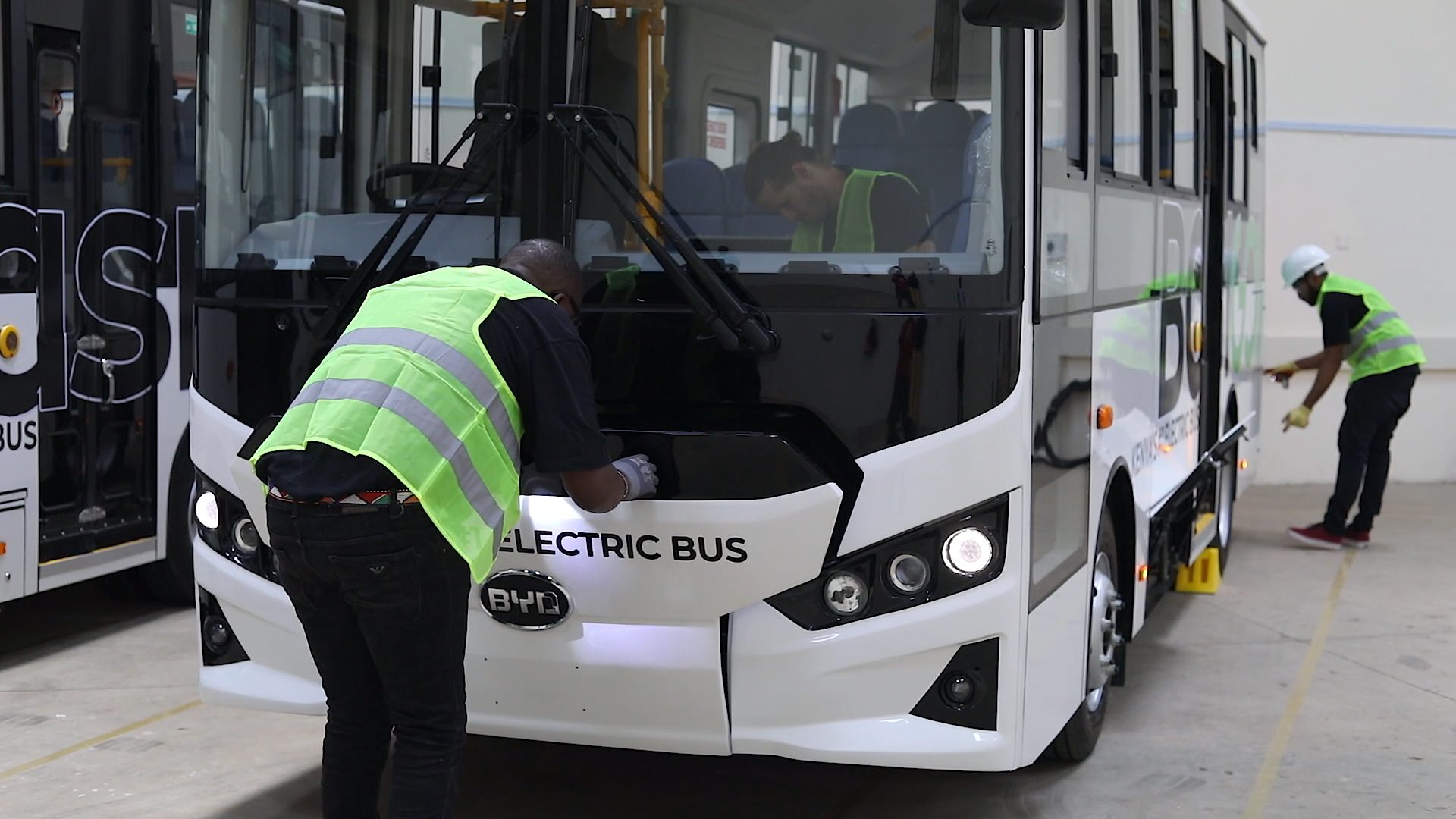 Electric vehicles and the idea of ​​sustainability are a big thing now, with leading economies around the world already running programs that will see them enter the electric vehicle space in a decade or less.
Generally speaking, electric traction bus transport systems are an important contribution to post-fossil energy mobility. Most renewable energy sources provide energy in the form of electricity. Electric motors therefore hold promise in developing the "beyond fuel" pathway.
Developing countries are also in this race, but they have not yet realized what first world countries have done. The United States, for example, has Tesla, among other companies producing electric cars in large numbers. The UK, meanwhile, plans to go electric by 2030. Other countries in Asia, including China, are already operating electric bus services.
Electric bus mass transit is what companies like BasiGo are planning to do. The company has since raised nearly half a billion Kenyan shillings to develop electric bus assembly.
But what do we know about the company and its plans for the Kenyan market as a whole?
We had a brief chat with Jit Bhattacharya, co-founder and CEO of BasiGo, Kenya.
According to him, electric buses are basically what their name suggests.
"An electric bus is very similar to a diesel bus, but with one major difference: an electric bus has no engine or diesel. Electric buses are battery-powered. Every night, the batteries of our electric buses are recharged from the electrical network", explains the CEO.
Durability
It also emerged that Kenya generates over 75% of its electricity from renewable sources. To that end, BasiGo says their electric buses would make the nation one of the leaders in clean public transportation.
BasiGo, and other such companies, ideally focus on electric buses, not cars or any other form of personal transportation. This has been done by design: electric buses will have by far the greatest environmental and social impact on Kenyan cities while offering bus operators better economy than diesel.
Additionally, there are over 12,000 buses in Nairobi carrying 4,000,000 passengers every day and burning over 150 million liters of diesel per year.
Clearly, this growing fleet of internal combustion engine buses is one of the biggest sources of harmful air pollution and global warming emissions. To this end, replacing a single diesel bus with an electric bus would eliminate exhaust emissions from the diesel bus and reduce 50 tonnes of CO2 emissions each year, far more than the replacement of a particular car.
In the same spirit, and according to BasiGo, the operating cost of an electric bus is much lower than that of a diesel bus so electric buses can really improve the income of bus owners.
Test phase
If you've been following events around BasiGo, know that the company only has two buses that will participate in pilot tests in the city. The company says the buses are undergoing validation testing in Nairobi to ensure safety, comfort, reliability and compliance.
However, the company will launch these buses in pilot operations with selected bus operating partners. At that time, passengers in Nairobi will have the opportunity to experience an electric bus first-hand.
This means that interested customers will have to wait a bit longer to take a ride in these vehicles.
The operators
With a range of 250 km, we can clearly see the novelty of these vehicles. This is why the company is considering partnering with bus operators.
Operators will charge their BasiGo electric buses every night at BasiGo charging stations conveniently located along existing bus routes.
BasiGo buses recharge in less than 4 hours.
The capacity is 25 passengers and the vehicles are equipped with USB charging and free Wi-Fi.
The vehicle also has a 100 kilowatt shiftless powertrain. Like other electric vehicles, it also has regenerative braking that recovers energy back into the battery whenever the driver comes to a stop.
Please note, BasiGo will not be a bus operator. It will be a supplier and service provider for electric bus technology for bus owners and SACCOs in Kenya.
The dynamics of day-to-day bus operations, including fares, are managed by bus owners, SACCOs and regulators. The impact this will have on bus fares is unknown.
The company has also partnered with BYD, the world's largest electric bus manufacturer BYD to bring this product to Kenya and the company has a plan to assemble them locally in the next phase of its business.
Charging infrastructure
BasiGo plans to launch more than 1,000 electric buses in the next half-decade, so what is its plan for charging points with such a high number?
Well, the company says its plan is to allow bus operators to own and operate an electric bus with minimal changes to their standard operations.
Under current conditions, diesel buses in Nairobi spend each night parked at service stations centrally located to where a bus operates.
BasiGo plans to follow a similar strategy, deploying charging stations along the routes of SACCO's operating electric buses. Then, the BasiGo charging stations will do more than recharge its buses; they will also provide nightly preventative maintenance to ensure that BasiGo electric buses have higher uptime than diesel.
The company's first charging depot is already in operation along Airport North Rd. in eastern Nairobi from where it supports two pilot buses.
Government policy support
"The Government of Kenya has an incredible opportunity to make Kenya a leader in both deploying and manufacturing sustainable mobility. Any policy adopted by the government to drive the adoption and scale of e-mobility is a step in the right direction," the CEO said.
Other government developments include the soon-to-be-launched BRT line, which outlines the government's plan to make Kenya a model of low-emission public transport in sub-Saharan Africa.
Launch plans
As noted, BasiGo will be doing pilot testing, which will begin next month (March 2022). This will be done alongside selected partners in Nairobi.
For now, the focus is on Nairobi. However, in the coming days, and as the business grows, BasiGo plans to expand its offering to bus operators in other major cities in Kenya and wider East Africa.
Additional plans include the company will locally assemble the buses here and by this BasiGo would have cut costs and helped build the Kenyan economy as it tries to clean up the environment and improve transport industry operations of public service.
All in all, such an electric bus system from BasiGo is eco-friendly, user-friendly and suitable for cities. It has high economic efficiency and also expands the field of traffic planning to green future technology. And we want to see it succeed.