It's official: PSTA is going green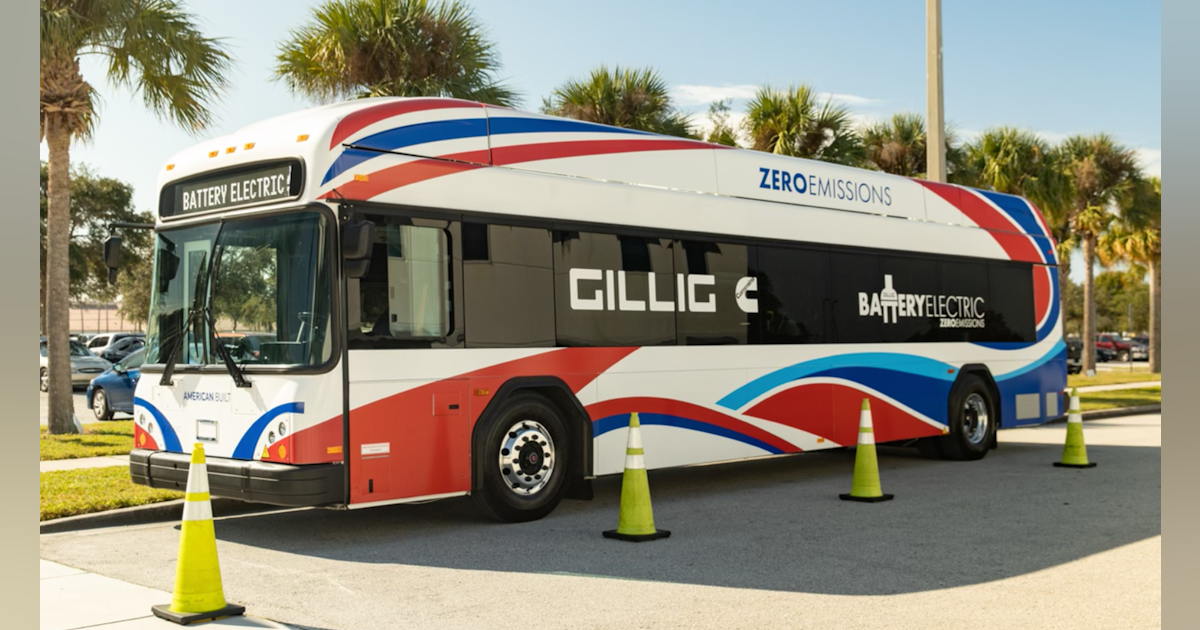 Over the next five years, the Pinellas Suncoast Transit Authority (PSTA) will purchase 60 electric buses, the final step in the PSTA's ongoing mission to transform the fleet into a clean and green fleet by 2050.
According to the PSTA, electric buses are more efficient, better for the environment and will have better health outcomes for the communities they serve.
PSTA's electric buses will operate system-wide with the first of 60 new buses set to hit the road in 2024. PSTA already operates six all-electric green buses. The announcement comes after the PSTA unveiled four electric depot bus chargers in June 2021.
Last month, the PSTA board approved electric bus purchase contracts with four major electric bus manufacturers. It is the first all-electric bus consortium in the state of Florida.
"The PSTA is committed to delivering on its promise of a zero-emissions fleet by 2050," said PSTA CEO Brad Miller. "Last month, the Biden administration signed into law the largest public transit investment in U.S. history to improve transportation options and reduce greenhouse gas emissions for millions of people. 'Americans. The PSTA is leading the way for our region to achieve our green goal. »
Each electric bus is charged in three ways: overnight charging, regenerative braking and on-road charging stations. Battery range averages 200 miles or around 14 hours of run time on a single charge. PSTA will save approximately $20,000 per year in diesel fuel costs with each electric bus.
"Pinellas County is pleased to support PSTA's transition to zero-emission buses by modernizing the fleet over the next five years," said Pat Gerard, Chairman of the PSTA Board of Directors. "Through this investment in electric vehicles, we are ensuring Pinellas County residents enjoy cleaner air as we move toward a more sustainable, carbon-free energy system."
According to the PSTA, electric buses cost less to run than diesel, are easier to maintain and each electric bus reduces 135 tonnes of carbon emissions into the air per year by providing public transport services as an alternative the use of personal vehicles.
By removing diesel exhaust emissions, particulate pollution and pollutants that contribute to the formation of ground-level ozone, they improve air quality in communities.
"PSTA is taking significant steps to realize its aspiration of a fully green fleet by 2050," Miller said. "More zero-emission buses, along with charging infrastructure, will reduce emissions and improve air quality that impacts public health at the local level, while contributing to a global effort to fight climate change. and sea level rise.