Karsan launches a new series of electric buses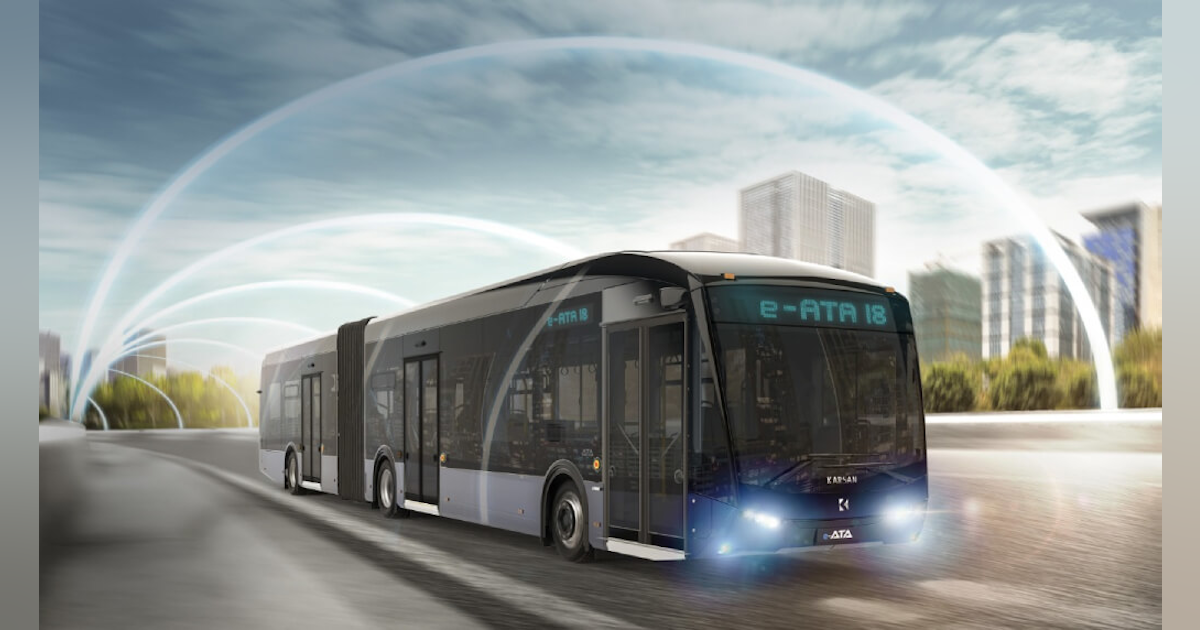 Karsan has launched its new series of electric buses, e-ATA, which comes in three different sizes of 10, 12 and 18 meters in length.
"We were looking for a flexible and environmentally friendly response to meet the growing need for large electric public transport vehicles in crowded cities," said Okan Baş, CEO of Karsan. "The 10, 12 and 18 meter long e-ATA series is a product of our experience with electric vehicles which have so far traveled two million kilometres, transferred into the realm of large buses. This makes our range electric a complete solution, making us the first and only brand in Europe to offer fully electric vehicles in all sizes, from 6 meters to 18 meters.
e-ATA comes with seven different batteries ranging from 150 kWh to 600 kWh as needed. While its maximum battery capacity is 300 kWh for 10 meters and 450 kWh for 12 meters, it can go up to 600 kWh for its 18 meter class. e-ATA's wheel-mounted electric hub motors deliver 250 kW of peak power and 22,000 Nm of torque in its 10 and 12 meter versions.
The 12-meter e-ATA model offers the ability to travel up to 450 kilometers on a single charge when the vehicle is full, on a real bus route and with the air conditioning on in the heat of summer. With a charging power of up to 150 kW with a wired connection, the e-ATA can be charged in one to four hours, depending on the preferred battery. In addition to wired charging, e-ATA also offers a high capacity fast charging option that allows drivers to charge at stops without leaving the vehicle.
e-ATA offers passengers a fully lowered interior for unhindered freedom of movement. The e-ATA model offers flexibility in terms of capacity as well as size and electric motor options. With e-ATA, vehicles can carry 90 passengers with 10 meters, over 100 passengers on the 12 meters model and over 150 passengers with the 18 meters model, depending on the preferred battery pack.
With its wheel-positioned electric hub motor technology, e-ATA offers a spacious, roomy and ergonomic interior, making the driving experience more efficient. The VDV-compatible cockpit allows control of the vehicle down to the smallest detail. Drivers have full control over the vehicle, monitoring energy consumption, reading warnings and checking the climate control using the screen in front of them.
While safety systems such as mirror camera, collision and lane departure warning ensure the safe movement of driver and passengers, e-ATA offers high safety thanks to its electrical and electronic infrastructure complying with the functional safety standard ISO 26262, according to Karsan.