LaGuardia Airport has a free bus connection starting in May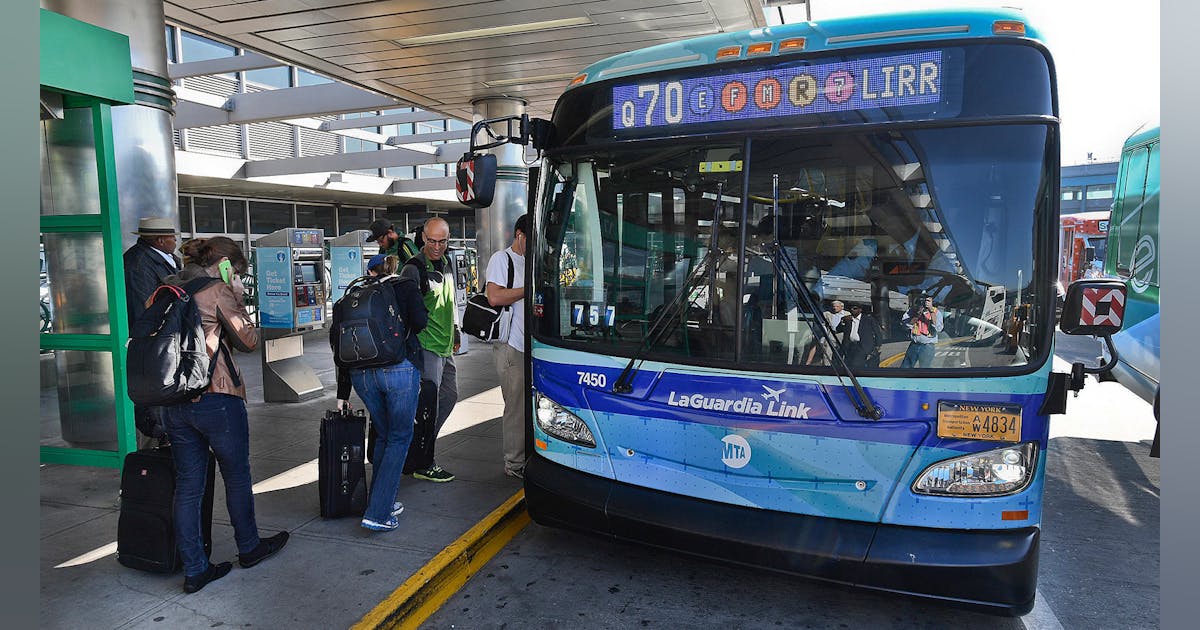 How to improve transit connections to New York's LaGuardia Airport has been a hotly debated topic, and as of May 1, New York Governor Kathy Hochul is betting an offer of a transit connection zero fare to the airport via the Q70 bus will make the journey a little easier.
The governor says she ordered the Metropolitan Transportation Authority (MTA) to suspend fares for the Q70 LaGuardia Link bus as an immediate incentive to encourage the use of public transportation to get to the airport. MTA previously offered zero fare on the Q70 route during certain holiday weeks. The bus line connects customers to the subway and Long Island Rail Road. MTA says the Q70 runs 24 hours a day and runs every 10 minutes during the day. Vehicles on the route are equipped with special luggage racks for people traveling to and from the airport.
"As we continue to work to create a world-class transit option befitting a brand new LaGuardia Airport, we are taking steps now to make airport access easier by making the Q70 bus service free. for all passengers starting May 1," Gov. Hochul said. "This not only adds money to passengers' wallets, but is also an attractive, cost-effective and more environmentally friendly option to travel to LaGuardia while we work on longer-term solutions."
These "longer-term solutions" could include one of 14 alternatives currently being evaluated by the Port Authority of New York and New Jersey (PANYNJ). A proposed $2.1 billion LaGuardia AirTrain was moving forward amid heavy opposition. Governor Hochul has asked PANYNJ to review alternate transit connections to LaGuardia to ensure the best option is selected to provide an enhanced transit connection to LaGuardia.
PANYNJ executive director Rick Cotton welcomed the governor's decision to scrap Q70 bus fares.
"Since 2016, the Port Authority has partnered with the MTA for free days on the Q70 during peak periods. potential alternative transit options to LaGuardia Airport, which focuses on 14 alternatives that were presented to the public last month," Cotton said.
For years, New York-area rider advocacy group Riders Alliance has advocated making the Q70 LaGuardia Link zero-fare, calling the line "a simple connection to the subway and Long Island Railroad that encourages air travelers to take advantage" of the city's public transport network.
"There couldn't be a better illustration of how the governor is running our transit system than Governor Hochul's decision to make the Q70 bus free," said Danny Pearlstein, director of policy and communications for Riders Alliance. . "Riders Alliance organizers and canvassers will be at bus stops and train station platforms this spring and summer, spreading the word and building rider power so we continue to win transit improvements like the free Q70."