Lawrence Transit presents a railway-themed bus stop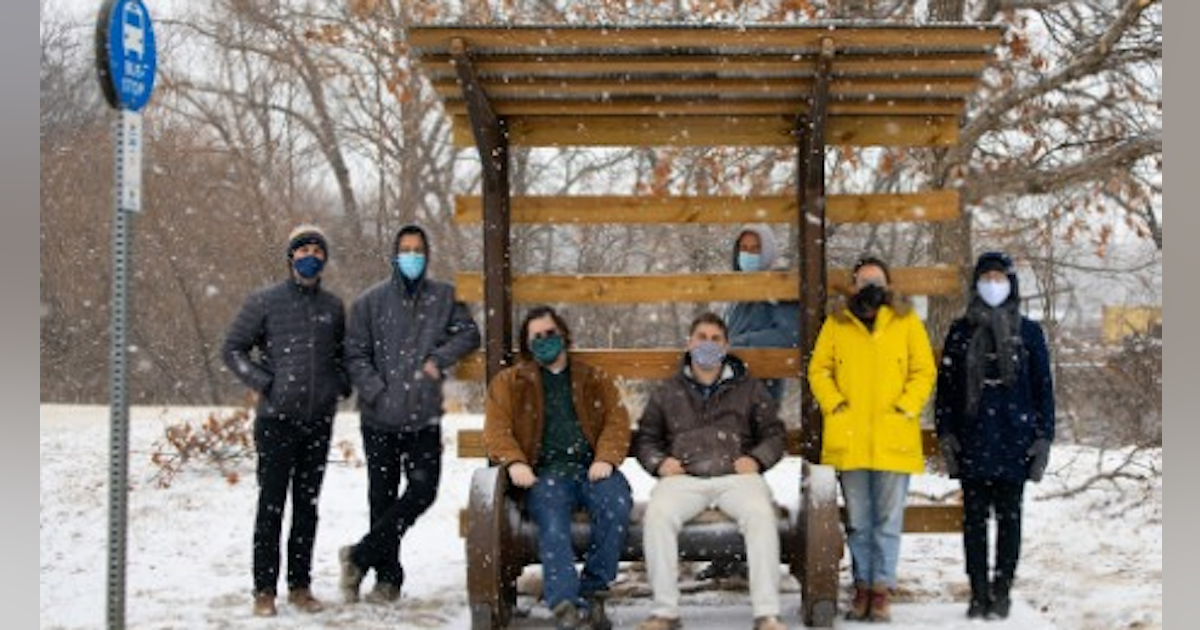 Lawrence Transit in Lawrence, Kan., has an unusual new addition to its bus system: a railroad-themed bus shelter located at Haskell and 12th near a recreational trail.
Lawrence Transit had planned for the stop to be enhanced with a bench, but the existing footprint lacked adequate concrete space for a prefabricated bus shelter. Enter an opportunity to develop a one-of-a-kind stop.
With all the possible themes of a bus shelter, the 'railway' doesn't stand out, but it made sense for this shelter, which was done as part of an internship for two architecture school students. and Design from the University of Kansas who worked with Struct/Restruct, a local design/build company.
The two trainees, Christian Maglasang and John Veirs, were inspired by the history of the neighborhood where the shelter is located. The Burroughs Creek Trail, which is adjacent to the railroad-themed shelter, was once an active rail line before it was converted to a trail.
"The track that crossed Burroughs Creek was once a main thoroughfare for Lawrence, so after transforming this lovely long-walking park, it just felt right to bring that inspiration and history to the area as well," Veirs said.
The two interns came up with the idea of ​​incorporating railway materials into the design. A pair of wheels that were to be recycled in Kansas City became the shelter's bench, while sections of old rails were found near the train covered in dirt and became part of the shelter's support structure. .
Lawrence Transit says the Struct/Restruct team worked creatively within the existing concrete footprint, ensuring there was enough space for a bench, an overhanging roof and the ADA clearance incorporated into improved bench and shelter sites around town. Struct/Restruct provided the materials, design and labor for the project. Seibel Fabrication completed the ironwork and Lawrence Parks & Recreation installed the structure.
"This is a perfect sized summer project for [architecture] interns," said Eric Jay, co-owner of Struct/Restruct. "It's not overwhelming, but there's enough detail to [work through] and make it functional. They went through the whole process of finding sketch ideas and translating them into computer CAD work, then figuring out how to find things to build with.
Maglasang and Veirs agree.
"I'm thrilled to say it's something I've been working on that I think fits in well with the neighborhood," Maglasang said. "To be able to have this positive impact on the community and put my name next to it, I think it's a great experience."
Veirs noted that they both enjoy contributing to public infrastructure.
"Getting to work on something that's going to be used by the public, seen by the public, to interact with and really be there, is so satisfying," he said.