MDOT Maryland Transit Administration introduces zero-emissions transition plan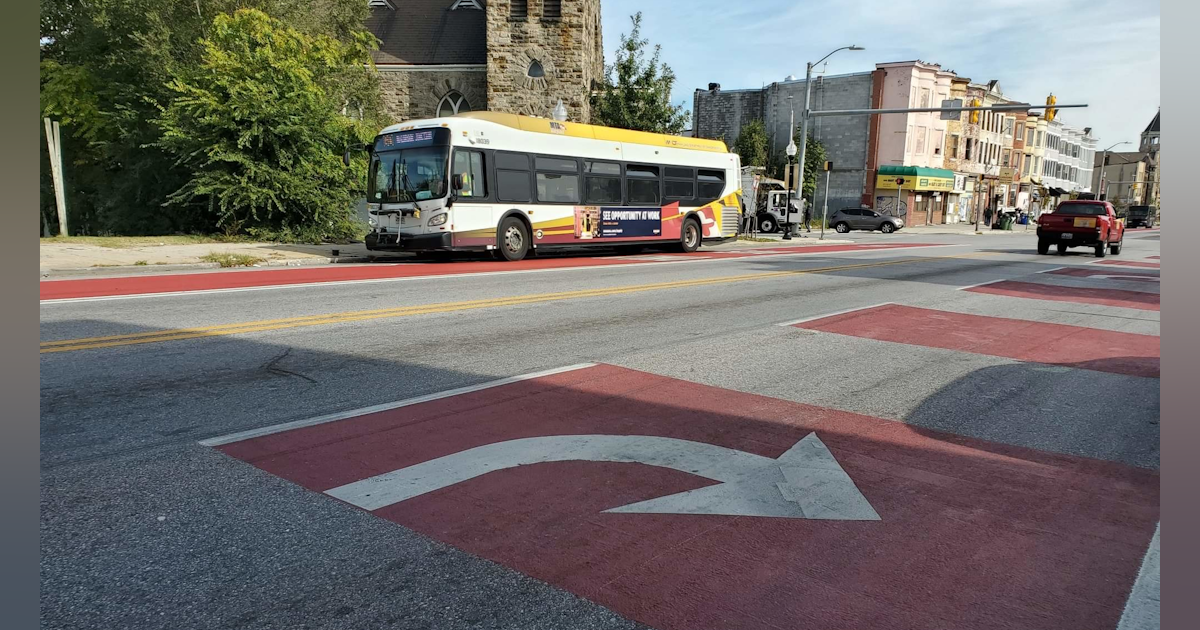 The Maryland Department of Transportation Maryland Transit Administration (MDOT MTA) launched a zero-emissions fleet transition plan ahead of the state of Maryland's requirement that all new buses purchased for the state fleet must be emission-free from 2023.
MDOT MTA says the phased approach will include facility updates and is designed to meet the requirements of Maryland's new zero-emission bus transition law. The transition plan incorporates goals identified in the Central Maryland Regional Transportation Plan and is guided by the Maryland Department of the Environment's Greenhouse Gas Emissions Reduction Act Plan.
"We are proud to continue our commitment to sustainability and to reduce the agency's carbon footprint," said Holly Arnold, MDOT MTA Administrator. "Zero-emission buses are a win-win solution for Maryland citizens who can enjoy cleaner air while knowing their transit agency is doing its part to fight climate change."
MDOT MTA is committed to converting 50% of its bus fleet to zero emissions by 2030 while providing reliable and efficient service throughout the transition and beyond. MDOT MTA calculations predict that approximately 500 million pounds of carbon dioxide emissions will be avoided through the use of electric buses instead of diesel buses in the years 2025-2030. Noise pollution will also be reduced.
"The gradual conversion of the MDOT MTA bus fleet to clean, efficient, zero-emission buses is a critical part of our system-wide modernization," said MDOT Secretary Greg Slater. "We use technology and innovation to improve service, operations, connectivity and driver experience. Zero-emission buses serve this mission and also advance Maryland's greenhouse gas reduction goals.
MDOT MTA's first ZEB pilot program is set to launch in 2023, when seven new 40-foot and 60-foot battery-electric articulated buses arrive at the agency's Kirk division.
MDOT MTA's Kirk Division will be the first to transition to an all-electric bus installation by the end of 2026. The Northwest Division, which will begin a renovation in early 2025, will highlight the second phase of the program ZEB with electric buses arriving in 2026.
The Eastern Division is scheduled to begin reconstruction in 2026 and is expected to become one of the few facilities in the United States to be purpose-built zero-emission bus facilities, housing a fleet of zero-emission buses beginning in 2028. Beginning in 2030, the Bush division is slated for a series of similar infrastructure investments.
The purchase of the new buses for this pilot program and the infrastructure to recharge them will use grants from the Federal Transit Administration and Volkswagen Settlement low- or zero-emission vehicle program.
While the MDOT MTA plans to deploy battery electric buses in the early years of the ZEB transition, the agency says it will continue to evaluate hydrogen fuel cell vehicle developments. This approach will allow the agency to purchase the latest and smartest technology as advancements occur in this rapidly evolving field. It also gives MDOT MTA time to develop infrastructure – such as charging stations – and the training of employees needed to effectively operate and maintain this technology.