Mills City Council approves pay scale for on-call firefighters and transit services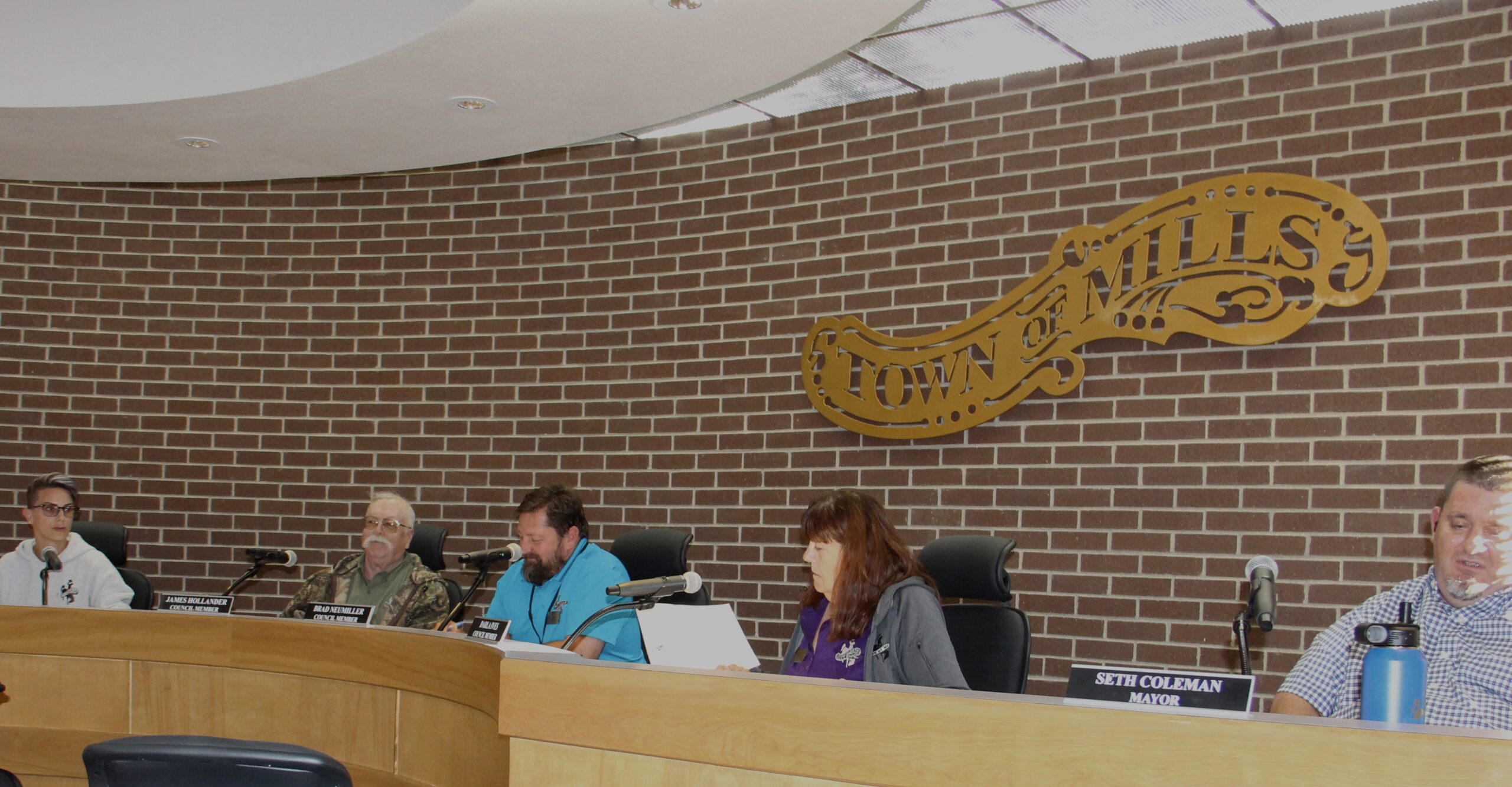 CASPER, Wyo. —Mills City Council approved a resolution to establish a pay scale for pay-per-view firefighters, as well as a contract with Casper for transit services, at its regular meeting on Tuesday.
The Approved Pay Scale, which was created by Fire Chief Wil Gay, outlines pay rates for firefighters who perform ambulance transfers and/or standby. This will not apply to workers who go to wildfires, as their pay falls under the state's mobilization guide.
The council also approved a contract with the city of Casper for the use of bus routes, which will take effect July 1. Town of Mills employees will be driving the route in the coming weeks to spot improvements.
Additionally, Mills Council approved changes to the Town of Mills Employee Handbook.
Two proposed ordinances were read a second time at the meeting – the ordinances must be read three times to come into effect. Ordinance 783 would add a provision for the city to address "harmful lighting," or lighting that disrupts or inconveniences homeowners.
John Gudger urged council to reconsider the wording of the ordinance, in addition to reassessing the zoning code as a whole.
"The wording is very subjective," he said of the order, and asked to be consulted on rewording it.
He later added that some harmful lighting affecting homeowners comes from industrial installations.
"As the City of Mills, you have to respect landlords and respect them so that you have decent zoning codes to reasonably protect industrial warehouses for adjacent residential properties," he said.
The council explained that it has plans for changes to be made to the zoning code, but that it is difficult to make changes regarding developments that have already been built. However, since the ordinance is in second reading, comments can still be accepted to reformulate it.
Ordinance 784 would allow the City of Mills to deal with "residential lots used primarily for storage by absentee owners". At its previous regular meeting, council noted complaints from residents that these lots were unsightly and also acknowledged their propensity to become a fire hazard.