MTA Announces Best LIRR Punctuality in Modern History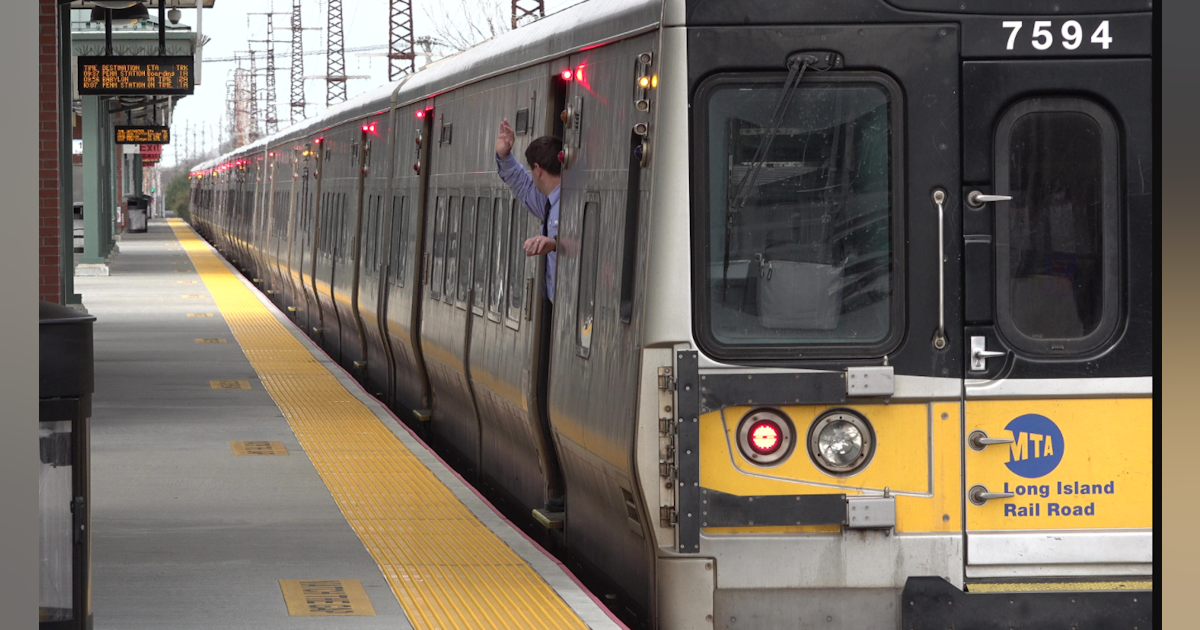 Long Island Rail Road's (LIRR) total annual on-time performance (OTP) in 2021 was the best since modern record keeping began in the 1970s.
The annual total, 96.3% of trains running on time during the year, beats the previous record of 95.9% set in 2020 and represents an improvement of 5.5 percentage points on the annual rate punctuality of 90.4% compared to 2018.
The historic improvements are the result of efforts to systematically identify and address the root causes of all train delays, and the MTA's accelerated capital work on the railroad with teams pursuing an unprecedented 100 projects of investment across the system to modernize and transform the railway's infrastructure, according to LIRR.
"The LIRR provides our customers with the consistent, reliable service they expect and deserve. We are proactively tackling long-standing issues through aggressive action to eliminate, mitigate and prevent issues before they become major disruptions," said LIRR Chairman Eng. "The LIRR Forward plan set the vision, but it's the LIRR workforce – working tirelessly and often without mercy day in and day out – that deserves credit for making the vision a reality."
The LIRR Forward Plan was launched in April 2018 to address all train delays caused by issues within the railway's control, from addressing switch and signal failures and broken rails to the improving the reliability of wagons.
Notable improvements
MTA Construction & Development's LIRR expansion project has, over the past two years, eliminated eight railroad crossings along the railroad's busiest corridor and raised the height of seven bridges between Floral Park and Hicksville, improving safety, eliminating risk and reducing incidents of over-high trucks hitting bridges and resulting train delays.
Dual tracking of the Ronkonkoma branch has reduced congestion-related delays.
An aggressive schedule of switch and signal upgrades, coupled with more robust rail testing using the Sperry Rail test car, allowed the railroad to address problem areas before they caused a major disturbance.
High-visibility safety delineators have been installed at all 296 crossings, allowing motorists unfamiliar with the roads near LIRR rights-of-way to be able to avoid incorrect suggestions from the car's GPS which, in the past, led them to find themselves on the tracks.
LIRR responded to the many natural hazards that have contributed to train delays in the past by clearing 180 miles of overgrown vegetation and installing more weather-resistant utility poles along LIRR rights-of-way.
An aggressive sheet-fighting strategy has reduced "slip-slip" where emergency braking creates flat spots on the train wheels, forcing the LIRR to shut down much-needed equipment for repairs.
The number of low grip delays from October 2021 to November 2021 compared to the same period in 2018 decreased by almost 50%, from over 600 to 309. The reduction in wheel damage also allowed crews to removing 60 fewer cars from service compared to 2019.