New 14-hour Manchester-Paris bus service – for under £40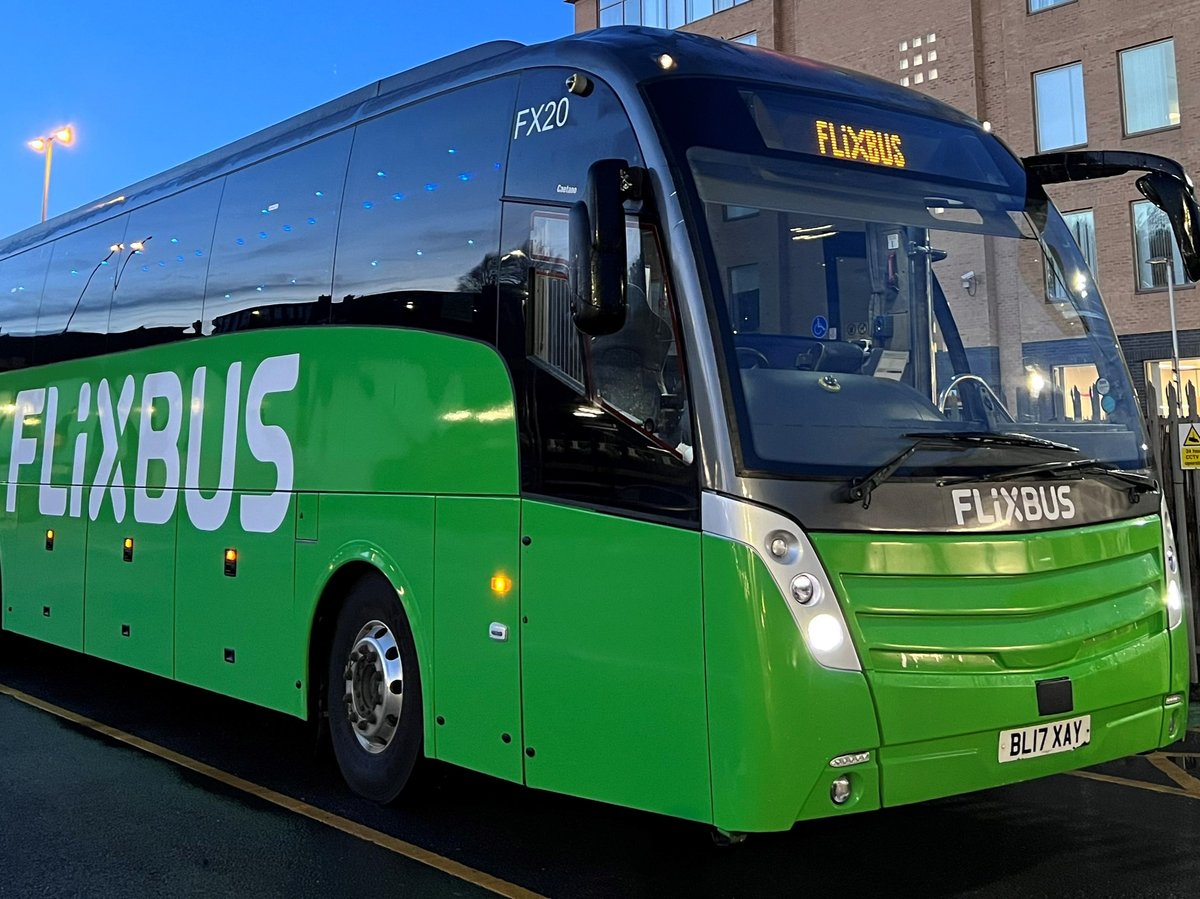 The driver offers Mancunians a direct trip to the City of Light with no airport in sight.
Manchester residents looking to avoid the queues and chaos at the country's airports in recent months are being offered a new way to access the mainland.
Coach provider FlixBus has unveiled a new Manchester-Paris night bus service which will operate five days a week.
It's not the fastest route to the City of Light, taking at least 14 hours to complete the journey, but the company says it's an affordable option as fuel prices soar.
According to FlixBus, taking the bus to Europe is also much better for the planet than getting on a plane.
Manchester to Paris by bus – what you need to know
The new FlixBus service from Manchester to Paris launches on Wednesday (July 13) and there are buses five days a week from Wednesday to Sunday.
They leave Manchester from the Shudehill interchange and drop off their passengers at Bercy Seine in Paris.
This is an overnight trip and takes between 14 and 15.5 hours in total.
On Wednesdays, buses leave Manchester at 6.15pm arriving in Paris at 9.05am, while on Thursdays, Fridays and Sundays the bus departs at 4.55pm and arrives in the French capital at 8.40am.
On Saturday, departure from Manchester at 2:50 p.m. and arrival in Paris at 6:25 a.m.
The night bus service will take between 14 and 15.5 hours
The buses will pick up passengers in Birmingham, Cambridge and London en route and cross the English Channel on a ferry from Dover to Calais, with passengers able to stretch their legs on the boat and enjoy a free meal during the crossing.
FlixBus says ticket prices will start at £39.99 from Manchester. Tickets can be purchased through the FlixBus website here or on the FlixBus app.
The company also reminded potential passengers that international travel requires a passport and that currently UK government guidelines show that visitors to France need a vaccine passport or a negative Covid-19 test to enter. the country.
What did FlixBus say about the launch of their new service?
Our World In Data discovered in October 2020 that the UK Government's methodology for greenhouse gas reporting indicated that taking the bus generates around 105g of carbon dioxide equivalent per kilometer, compared to 156g per kilometer on a short-haul economy flight.
Andreas Schorling, Managing Director of FlixBus UK, said: "Holidays should be about exploring new places, getting out of the norm and, above all, having fun. With rail, petrol prices and chaotic airports, the coach is the obvious choice for reliable and pleasant journeys this summer.
"As the world's leading coach supplier, we want to continue to offer our customers the widest range of affordable travel options. This new line is a key step in our journey to becoming the leading long-distance coach brand in the UK market.