New bus service offering Manchester to Glasgow routes from 99p: When the route is running, how to get tickets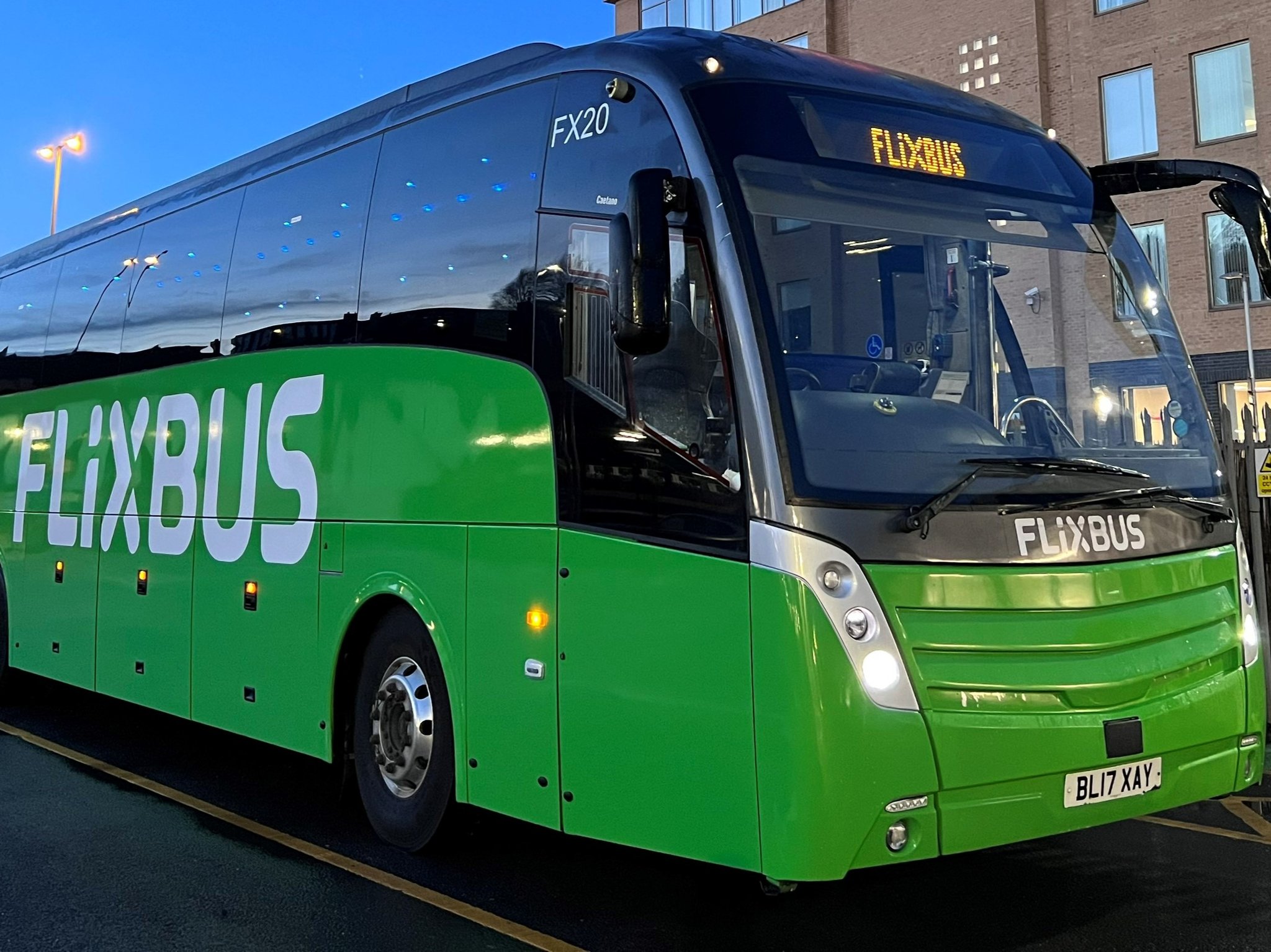 The new FlixBus service will be up and running in time for anyone wishing to take a short break over the May bank holiday weekend.
A new bus service between Manchester and Glasgow – with tickets from 99p – is being launched.
FlixBus has unveiled its new cross-country service allowing Mancunians to visit the Scottish town on the River Clyde without breaking the bank.
The operator says the new route will be operational in time for the May bank holiday weekend.
Here's everything you need to know about the new bus service.
Cheap tickets and connection to one of Scotland's biggest cities
The new FlixBus route from Manchester to Glasgow will launch on Thursday 28 April.
It will be a daily service running five times a week and tickets will start at just 99p.
A new FlixBus Manchester-Glasgow route is being launched
Buses will depart from the Shudehill interchange in Manchester city center and will take around five hours to reach their final destination in Scotland.
Along the way, the service will stop at Preston and Lancaster University before arriving in Glasgow.
What has been said about the launch of the new route?
The company hopes to see passenger numbers hit their highest level since its relaunch in the UK last year, particularly as university students come to the end of their term or college years.
Andreas Schorling, Managing Director of FlixBus UK, said: "It's great to be able to offer passengers more destination options than ever before, especially these new routes between Manchester and Glasgow.
"We know the cost of living is skyrocketing, so it's worth remembering that traveling by coach is the most economical way to get around."
FlixBus is also launching a London-Plymouth service the same day the first bus departs from Manchester to Glasgow.
The company now has more than 30 locations in its travel network.