NJ Transit unveils first solar-powered bus shelter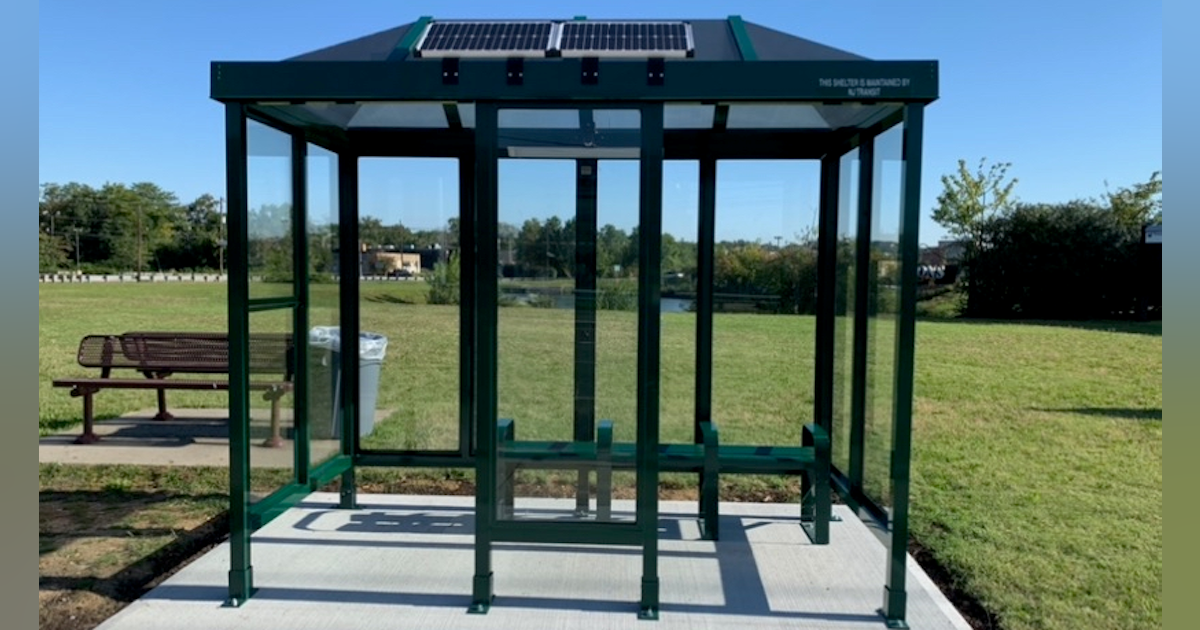 New Jersey Transit (NJ Transit) has a new, state-of-the-art solar-powered bus shelter, the first of its kind for the agency.
The shelter continues to advance NJ Transit's sustainability goals set out in its 10-year strategic plan. The solar panels on the roof of the shelter harness the power of the sun to recharge a battery that operates the lights of the shelter at night and adds new convenience for customers in the USB charging ports.
"This is NJ Transit's latest initiative as part of Governor Murphy's commitment to a sustainable, energy-efficient transportation system," said NJ Transit Board Chair Diane Gutierrez- Scaccetti. "We are very pleased to partner with Cherry Hill on this innovative project, the first of its kind for NJ Transit."
The new shelter, located at the bus stop at Rt. 70 and South Cornell Avenue in Cherry Hill, serves NJ Transit bus route #406, which stops in Berlin, Marlton, Cherry Hill, Pennsauken and Camden en route to Philadelphia. The #406 bus route averages about 800 customers per weekday, with about 50–60 customers using the Cherry Hill shelter.
The new shelter features high-intensity LED lighting for visibility and safety, a dual-port USB charging outlet, and a motion sensor that conserves battery and automatically turns on/off based on movement inside .
The shelter is accessible to ADAs and a new concrete slab has been laid to accommodate the new shelter. The sun cap is waterproof and maintenance free.
NJ Transit says it will evaluate the performance of the shelter before determining whether to expand the installation of these shelters to other parts of the state.
"This shelter is the first of what we anticipate to be many more to come to bus stops statewide, and underscores NJ Transit's unwavering commitment to achieving the goals outlined in Governor Murphy's Energy Master Plan. "said NJ Transit President and CEO Kevin S.Corbett. "It also aligns perfectly with one of the five overarching goals of our ten-year strategic plan, NJT2030, which is committed to driving a more sustainable future for our planet."