Northern Virginia Stakeholders Begin Transitway Extension Work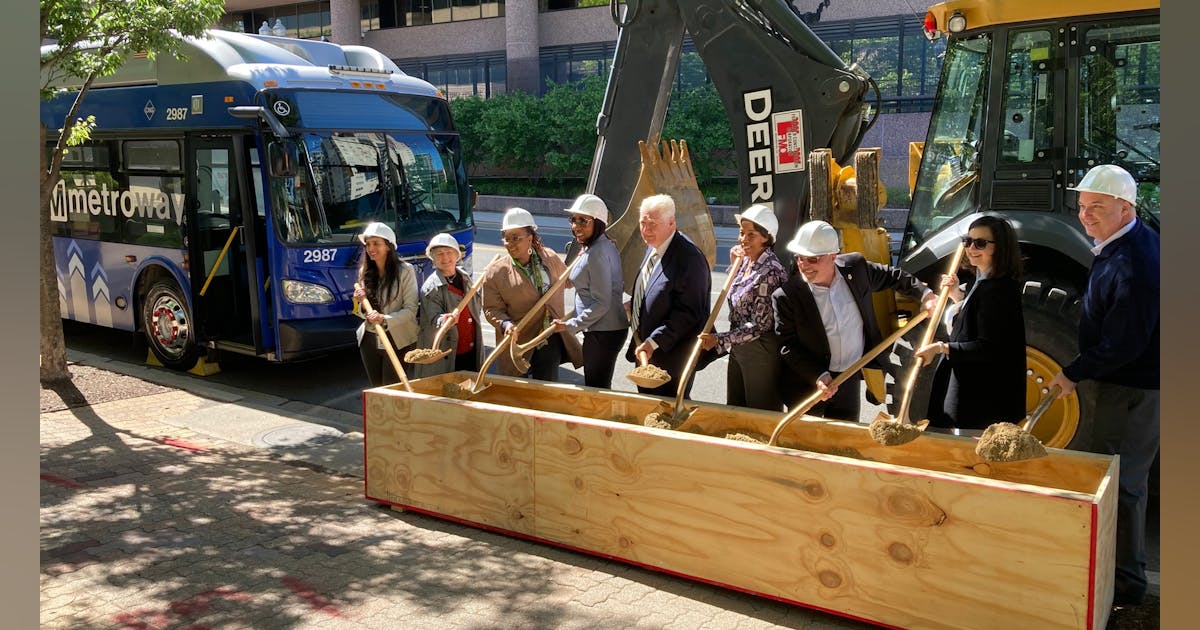 Officials broke ground on May 9 on the 1.1-mile extension of the Transitway in Arlington County, Va., which will connect the Braddock Road Metrorail station in Alexandria, Va., to the Pentagon City Metrorail station in Arlington.
The first phase of the Pentagon City Multimodal Connections and Transitway Extension project is being implemented in three segments, with the first segment taking place on Crystal Drive from 15th St. S. to 12th St. S. at Long Bridge Drive. The first segment will see the construction of two stations, street improvements and existing on-street parking will be converted to dedicated bus lanes. Residents and commuters can also expect traffic improvements and pedestrian lights in addition to infrastructure that supports people with disabilities. Segment 1 is expected to be completed in spring 2023.
"This extension of the Transitway is critical as it will support an increase in demand and regional travel needs as Pentagon City and Crystal City continue to thrive with the arrival of new businesses such as Amazon Headquarters 2 and the Virginia Tech's innovation campus in Alexandria, attracting commuters and visitors from across the region," said Katie Cristol, Arlington County Board Chair and Northern Virginia Board Member. Transportation Authority (NVTA).
NVTA and the Virginia Department of Rail and Public Transportation are funding the project, which will be operated by the Washington Metropolitan Area Transit Authority (WMATA).
"Once complete, this multimodal connection and Pentagon City's transit expansion will serve as a connection and enhancement to Metrorail and economic activity throughout the region," said Phyllis J. Randall, President of the NVTA and the Loudoun County Board of Supervisors. "NVTA has contributed a total of $227 million to transportation projects in National Landing, including nearly $29 million in total investments in this Pentagon city alone and in multimodal connections and the Transitway expansion. , an investment for the region.
Arlington County officials note that when completed, the Transitway extension will directly benefit approximately 23,000 existing and planned residential units, as well as 24.9 million square feet of existing and planned commercial space in a block of dedicated bus lines and stations by 2045.