Oklahoma City Area's First BRT Project Launched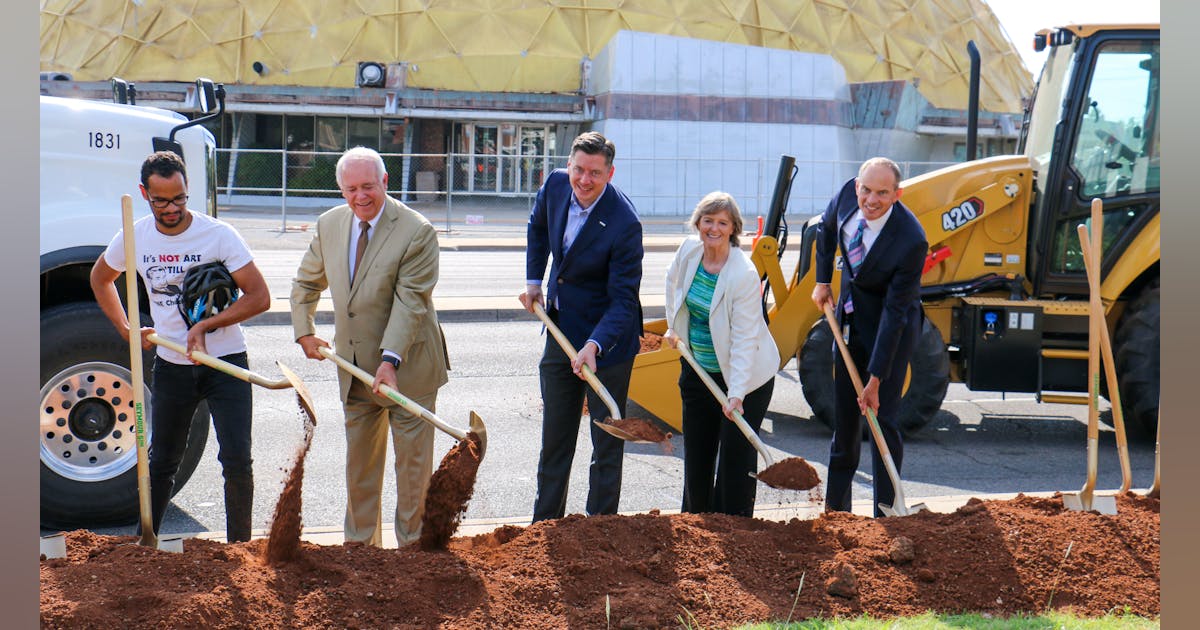 A groundbreaking ceremony was held for the first Bus Rapid Transit (BRT) project in the Oklahoma City area. The RAPID Northwest (NW) project will serve 32 stops and is expected to open in fall 2023.
"Modern cities demand world-class public transit systems to move people, connect neighborhoods and boost vitality," said Oklahoma City Mayor David Holt. "Today's groundbreaking represents an unwavering commitment to the continued growth, livelihoods and accessibility of our city. I commend the dedicated individuals who have worked to foster strategic partnerships on many levels so that we, as a city, continue to improve and increase transit options for all. from OKC."
The 9.5-mile line promises faster and more frequent service, accelerated by priority traffic signals scheduled for 38 intersections. More than 20% of the area's jobs are located within half a mile of the RAPID NW line, which will connect downtown Oklahoma City to Classen Boulevard and along the Northwest Expressway to Meridian. The line will also integrate with the existing EMBARK transit network with connections to its fixed-route network, OKC tram and Spokies bike-sharing.
"It's an exciting day for public transportation in Oklahoma City, and I'm honored to join you all for today's event celebrating the RAPID Northwest line – a milestone that is the start of a an even brighter future, a sustainable future for residents and visitors to the Central Oklahoma Region," said FTA Region VI Administrator Gail Lyssy.
Jason Ferbrache, EMBARK Administrator and newly appointed Deputy City Manager, shared with Public transportation last summer, how the 2030 Fixed Guidance Plan completed in 2005 provided a roadmap to implement a range of regional transit solutions, including BRT. A concept plan for the inaugural BRT line was completed in 2016, followed by a preliminary design in 2020.
The $28.9 million RAPID NW is funded in part by a $14.4 million grant from the U.S. Department of Transportation for Better Utilization of Investments to Leverage Development, as well as development funds. 'OKC Public Works, Oklahoma City Water Utilities Trust, Oklahoma Department of Transportation and Federal Transit Administration. .
The MAPS 4 program was approved in December 2019 and includes $87 million for public transport over eight years, including $60 million for advanced regional transport projects such as additional RAPID corridors.
HNTB designed the RAPID NW line and Oklahoma City-based Rudy Construction won the construction contract. Construction is expected to begin at four locations along the RAPID NW corridor, including southbound at NW 42nd Street and Classen; north to NW 36th Street and Classen; south to NW 56th Street and Portland and NW Expressway and Villa where sidewalk improvements will begin.
Last month, EMBARK officials unveiled the first of nine RAPID vehicles to the public at a public transit vehicle showcase. The new CNG buses will be equipped with luxury seating and amenities that will provide a superior transit experience for customers.