Poll finds most Mass voters support free bus service for low-income communities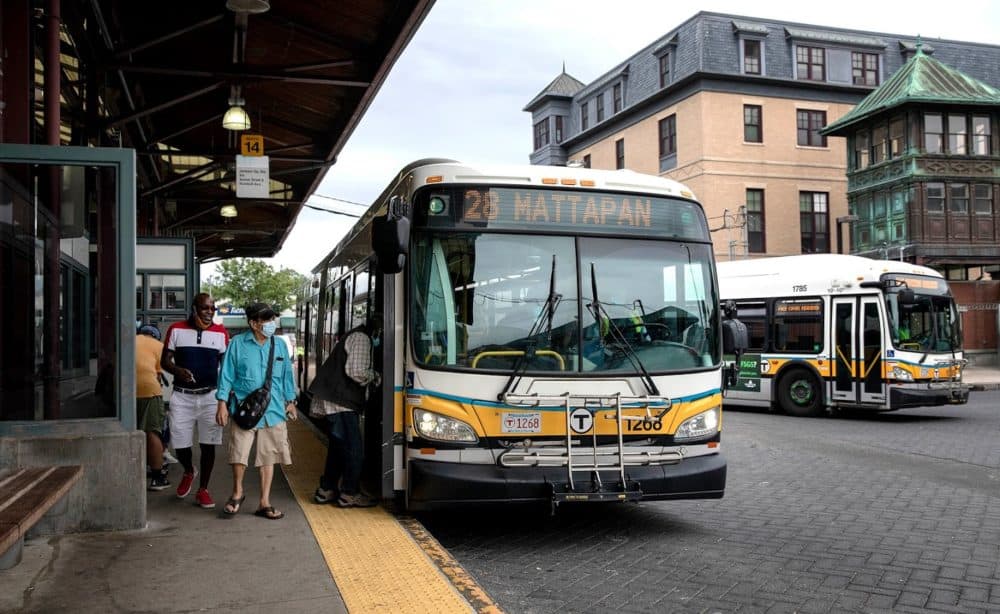 Nearly three-quarters of Massachusetts voters support free bus service for low-income neighborhoods, according to a new poll from MassInc Polling Group.
The group polled more than 1,000 voters to gauge consensus on issues such as free public transportation and a November ballot measure that would amend the state constitution to allow a 4% surtax on any income above $1 million. The revenue generated would go to public education and transportation.
About 70% of respondents supported the proposed tax.
Rich Parr, research director of the polling group, said the results of the new poll indicate voters are ready to consider new approaches to funding public transportation.
"I don't think that necessarily means voters absolutely want to go in that direction," Parr said. "But I think there's definitely an opening for quite a big overhaul of how we pay for public transport in the Commonwealth."
The results come as the administration of Boston Mayor Michelle Wu works with the MBTA to expand the free pilot on the Route 28 bus to two other routes, the 23 and 29.
Both entities have hit a roadblock due to a Federal Transit Administration policy that requires any fare changes that exceed six months to be made permanent and subject to a formal fare change process.
While the administration and the T work out those details, the city has extended the Route 28 pilot through February 28.
In addition, the Worcester Regional Transit Authority continues to provide free service to its passengers until at least the end of the year, while it considers making this service permanent or returning to fare collection.