RIPTA issues REOI for Dorrance Street Transit Center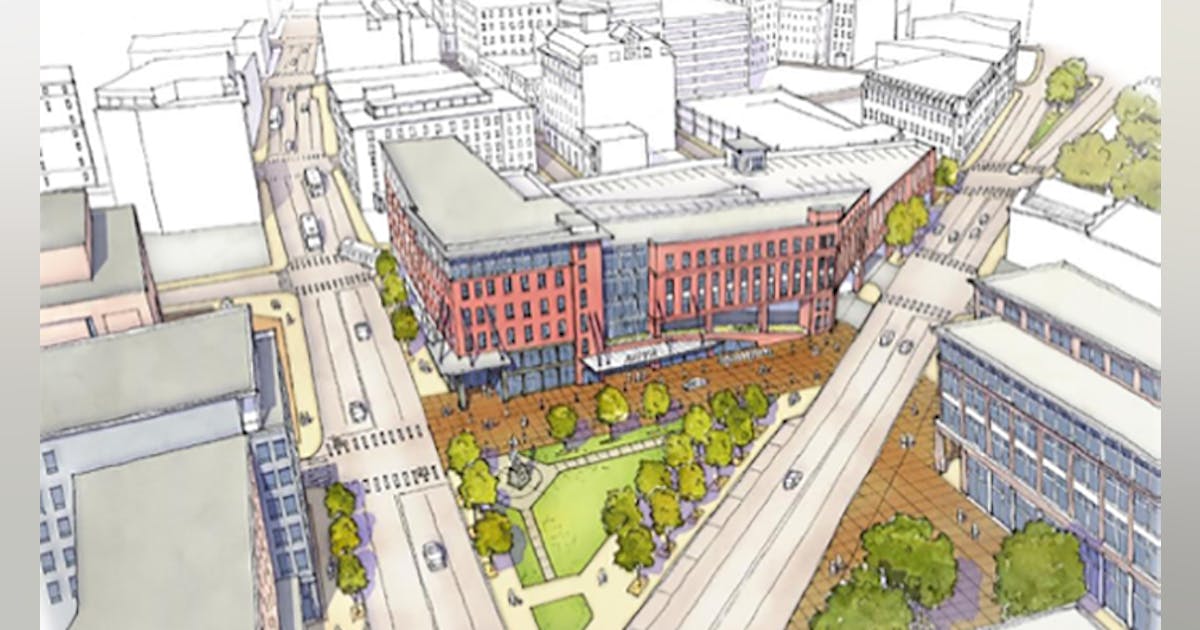 The Rhode Island Public Transit Authority (RIPTA) has issued a Request for Expression of Interest (REOI) for the Dorrance Street Transit Center project in downtown Providence. The project would see RIPTA and the Rhode Island Department of Transportation develop a new primary transit center that consolidates RIPTA service into one location.
According to the office of Rhode Island Governor Dan McKee, the REOI is designed to harness the expertise of private developers across the country for bold, innovative ideas to guide the construction and operation of the new facility.
"The Dorrance Street Transit Center is an important part of our commitment to restore and revitalize downtown Providence while creating the best possible transit experience for riders," Governor McKee said. "This initiative is part of our larger vision for Providence and our state, which includes our efforts to breathe new life into the Superman Building. Rhode Island has the momentum – we are committed to maintaining it.
The proposed Dorrance Street Transit Center would replace Kennedy Plaza as RIPTA's central bus depot. The proposal envisions a mixed-use development that will include an enclosed intermodal transit center and RIPTA administrative offices, as well as an adjacent transit-oriented mixed-use (TOD) development.
The REOI invites private sector entities to submit concepts for the development of the new transit center under a joint development or public-private partnership agreement. The REOI is designed to gauge initial industry interest in the development opportunity, as well as seek industry perspective and feedback on various project considerations. From there, the answers will help RIPTA plan and execute the project.
Interested parties have until June 20, 2022 to respond to the REOI. There will be a virtual industry forum on June 8 where RIPTA, its advisors and other Transit Center sponsors will present an overview of the project.
RIPTA currently envisions that following a competitive bidding, a single developer will be engaged under a joint development agreement for the design, construction, financing, operation and/or maintenance of the intermodal transit center and multi-story mixed-use TOD development. RIPTA will retain ownership of the site, with a developer operating the facility under a ground lease.
"We are thrilled to take this first official step towards creating a state-of-the-art transit center that our passengers deserve," said RIPTA CEO Scott Avedisian. "The Dorrance Street Transit Center will significantly improve the passenger experience in downtown Providence, while accommodating a growing transit system."