RIPTA launches a pilot program testing the effectiveness of technology promoting the use of public transport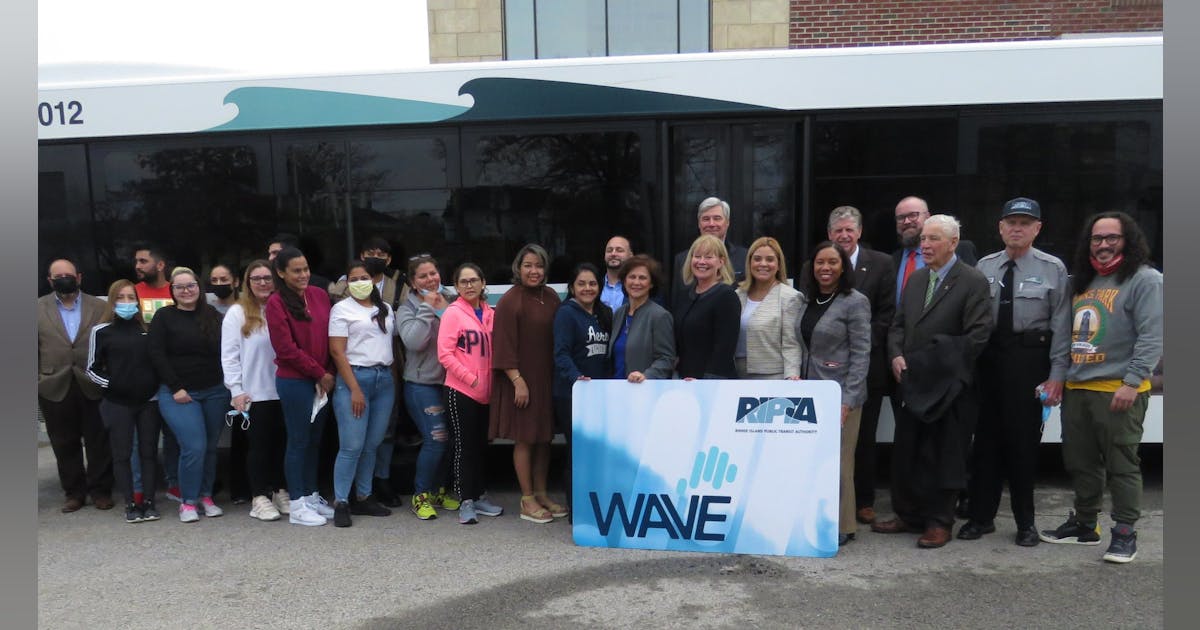 The Rhode Island Public Transit Authority (RIPTA) has launched a free pilot program that will use geofencing to support the project that will test the effectiveness of using technology to promote the use of public transit.
RIPTA was one of 25 Innovative Mobility Acceleration Grants from the Federal Transit Administration. The grants are designed to support the use of advanced technologies to improve services and transit options within communities. The grant awarded to RIPTA will collect ridership and other data to inform future fare incentive programs, both in Rhode Island and nationally.
The Ride Free in Central Falls pilot program uses software to communicate with RIPTA's Wave smart fare technology to identify when a passenger is boarding at Central Falls with a Wave smart card or mobile app and automatically know how to waive the fare. The "Ride Free in Central Falls" pilot will offer a free fare only for rides beginning in Central Falls. Trips originating outside of Central Falls must pay full fare.
RIPTA explains that geofencing is of interest to the authority because it could open the door to targeted marketing partnerships that will increase the use of public transport. The technology could allow entities such as universities, professional associations, or social service agencies to sponsor ridership in specific, limited areas.
"RIPTA is excited to partner with Central Falls to test this new and evolving technology. We are thrilled to be able to offer free fares with Wave in Central Falls as part of this pilot project. This program will field test a technology that will have many uses for us and the statistical information we gather from this pilot will help us make informed decisions about future innovative services that will benefit our passengers," said Scott. Avedisian, CEO of RIPTA.
RIPTA notes that the small geographic area but high population density of Central Falls made it an ideal testing area for the pilot program. During the one-year pilot project, RIPTA will closely monitor the effectiveness of the pilot program by conducting surveys, focus groups and analyzing travel trends. The results of this pilot will help RIPTA shape future policy and program initiatives.
In addition to the AIM grant to RIPTA for the pilot program, the City of Central Falls is contributing approximately $50,000 to the project and RIPTA $11,000.
"We have many residents of our city who rely on public transit, and I hope to see this RIPTA pilot program help ease the financial cost to our community who depend on the bus daily," said Central Falls Mayor Maria Rivera. "With easy access to RIPTA routes and now free outgoing rides in our city, I hope this will also inspire other residents to take public transportation who don't normally use RIPTA."