SFMTA prepares for start of Van Ness BRT service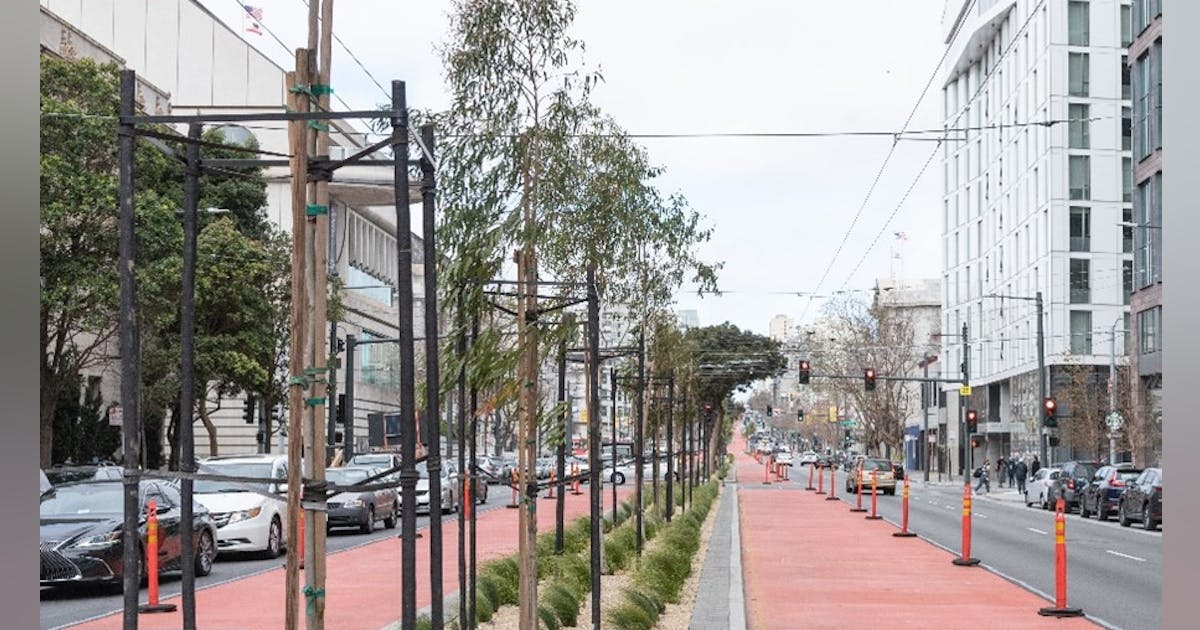 The San Francisco Municipal Transportation Agency (SFMTA) will celebrate the new Van Ness Bus Rapid Transit (BRT) system with a ribbon-cutting ceremony at the War Memorial on April 1.
This massive civic improvement project not only brought the first BRT corridor to San Francisco, but it also provided the opportunity for much-needed underground and utility work. This project looks to San Francisco's future with an eye on climate resilience and efficient public transit
The BRT Corridor provides a globally proven solution to improving transit service and solving traffic congestion on Van Ness Avenue. Thanks to the new physically separated transit lanes along the Van Ness Corridor, buses will be able to travel without getting stuck in traffic and passengers will be able to board buses more easily. Other benefits include improved lighting, extended sidewalks (light bulbs), new countdown signals for people crossing Van Ness, and better accessibility for people with reduced mobility.
As great as the street-level improvements for Van Ness Avenue are, the work that has been done underground is just as important. The construction that was completed allowed for extensive maintenance of utilities, including the replacement of sewer lines and water lines, some of which had not been replaced for over 100 years. This work prepares San Francisco for the next major earthquake and the effects of climate change with stronger infrastructure.
The early 1900s emergency water supply system was also part of the overhaul, providing firefighters with adequate pressure and volume of water across the city to fight blazes, a hard-learned lesson from the quake. earthquake and fires of 1906. Fires ravaged the city after the 1906 earthquake because the water pipes had been badly damaged and there was no water pressure. The emergency water supply system was put in place soon after to prevent history from repeating itself.