Spokane Transit Authority installs prototype BRT shelter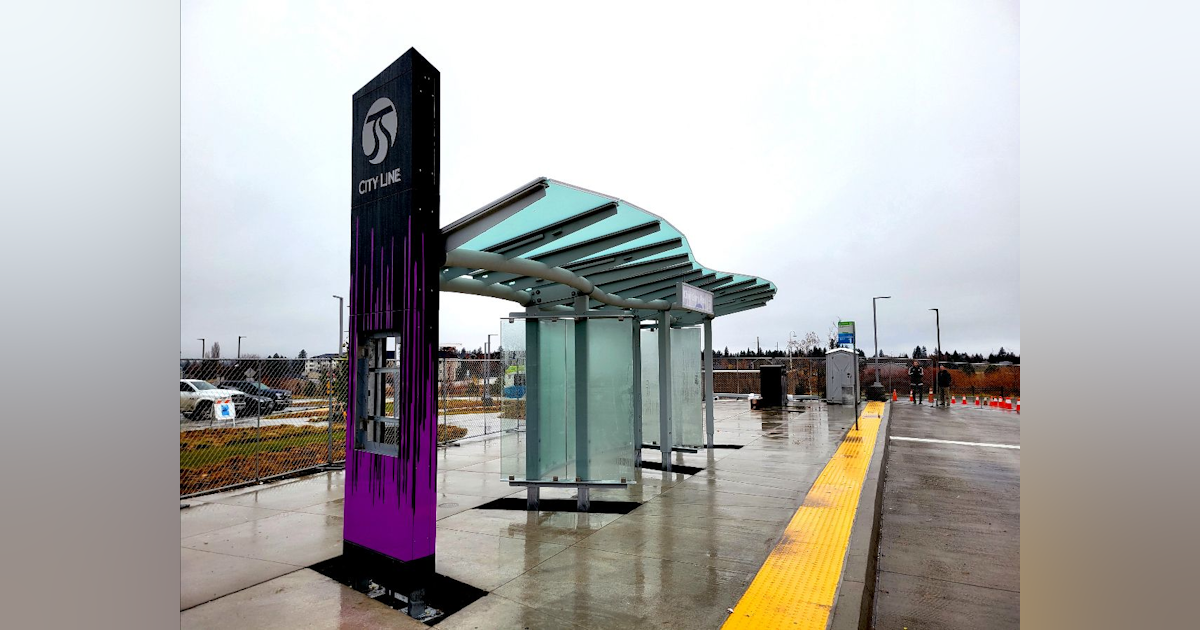 The final stage in the development of Spokane Transit Authority (STA) 's new High Performance Transit (HPT) shelters and equipment was completed this month with the installation of a City Line shelter prototype at Moran station on the hill South. Although this location is not on the City Line route, it was chosen because it provides the space and flexibility to train shelter installers and perform a thorough design assessment.
STA's contractor, Wesslen Construction, Inc., built the shelter with help from the manufacturer, Future Systems, and STA staff. A City Line brand station marker has also been installed. The aim was to go through the installation process and provide a training opportunity for the contractor ahead of the station installations which are expected to be completed next year.
The installation was a success – only minor design adjustments will be necessary and the shelter will be open to passengers at Moran Station in the coming weeks.
This prototype station did not include any technological components or a lighting system, both of which will be installed in 2022. Additionally, although the City Line branding scheme was used to verify the design concepts on the marker, it will soon be replaced by the HPT mark, to be representative of Route 4 – Monroe / Regal which serves the location.