The GRTC obtains a State subsidy to study the impacts of the zero tariff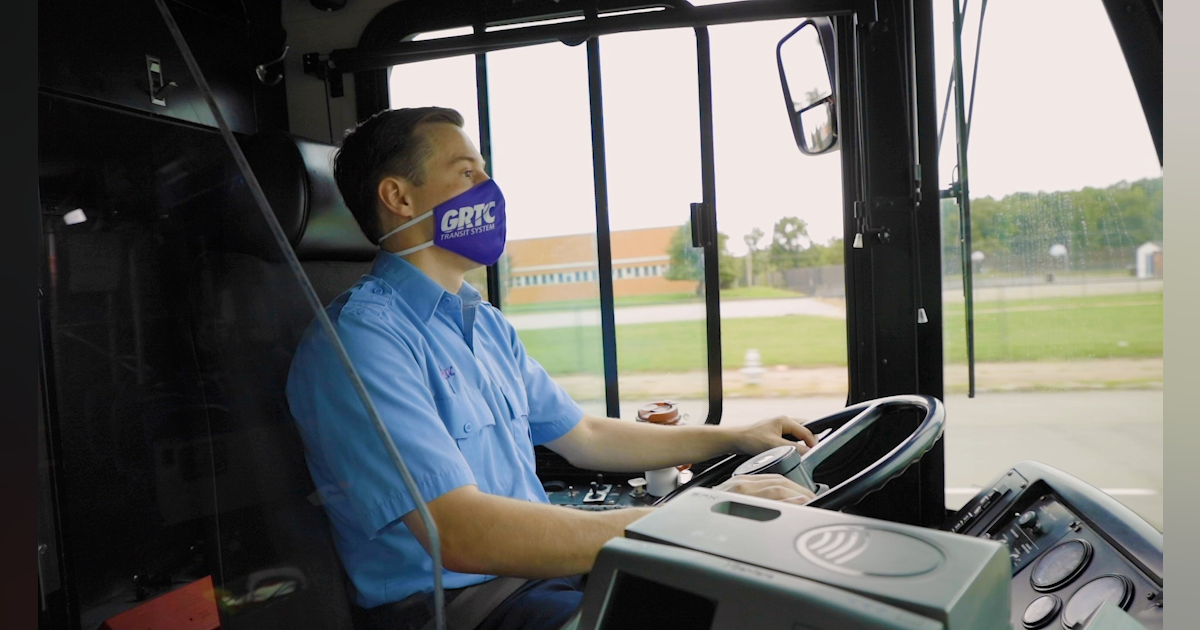 The GRTC will remain toll-free as a three-year – possibly longer – study begins to assess the impacts of zero fares on users and communities served by local transit. The study will take place from July 1, 2022 to June 30, 2025, supported by an $ 8 million state grant from the Virginia Department of Rail and Public Transportation with matching funds from the city of Richmond, Va., And from Virginia Commonwealth University.
The GRTC suspended fare collection on March 19, 2020, to limit close contact between operators and passengers at the fare level with plans to stay at zero fare using federal COVID-19 relief dollars until June 30, 2022. Under this state subsidy, the two GRTCs have fixed the road (local, express and Pulse) and paratransit (CARE, but not CARE on demand) services will remain at zero tariff to study the benefits, impacts and sustainability of zero tariffs, as well as alternative tariff collection methods.
"Before COVID, GRTC collected around $ 5 million per year from local bus users going to or from essential jobs – many of whom lived in poverty or below. Transit fares have maintained a very real barrier preventing these members of our community from accessing essential resources such as food, health care, education and higher paying jobs. With Zero Fares, our most vulnerable neighbors no longer had to choose between the cost of transportation and the cost of food or medicine. They now have easy access to these essential resources through transit service, and they have the option to spend their hard-earned money directly at the grocery store, doctor's office or pharmacy instead of the GRTC fare – in putting that money directly back into the local economy, "said Julie Timm, CEO of GRTC.
Before the pandemic, ridership on local GRTC bus lines represented approximately 70% of total ridership compared to express bus users who only represented 5% of ridership. The majority of local bikers have an annual family income of less than $ 25,000, with a quarter of bikers earning less than $ 10,000 a year. However, they were paying around $ 20 per week or more per person to take the bus compared to most express passengers who usually had bus passes fully subsidized by their employers. Pulse ridership, about 25% of all GRTC trips, was about 50% of local bus riders before COVID.
In November 2021, the GRTC's local ridership exceeded the ridership before the pandemic (up nearly 10% compared to ridership data for November 2019). This is an unprecedented recovery from national trends. A recent national study published by APTA attributes GRTC's sustained ridership and rapid recovery to two key factors: the 2018 system overhaul that connected users to jobs as well as ongoing zero-fare operations that have breaks down barriers between communities and access to essential resources.
"To reduce barriers to transit for low-income people, the TRIP Zero Fare pilot project will allocate $ 8 million in funding over the next three years to support the system-wide zero fare for the GRTC Said Jennifer Mitchell, director of the Department of Rail and Rail Transportation. Public transport. "DRPT assessed and prioritized projects based on BTC criteria and recommended funding to GRTC based on defined and quantifiable success measures, collaborative development environment as evidenced by support from various regional partners and local organizations, and ease of implementation. These pilot projects will provide increased access to our essential workforce who depend on public transport for jobs, education, health care and basic human needs. "
GRTC's three-year Zero Fare net budget is $ 20.4 million after removing over $ 1.2 million per year in tariff collection costs. The $ 8 million DRPT grant increases over three years from $ 4.5 million to $ 2.5 million and $ 1 million respectively. The Mayor of the City of Richmond, Stoney, has pledged financial support for the three-year study period; however, the GRTC will actively seek partnerships with other institutions and businesses that benefit from the public transport service in order to reduce the financial commitment required by the City. The first of these commitments is already in place thanks to Virginia Commonwealth University and includes $ 1.3 million per year for the three-year period.
The GRTC's grant application to DRPT included resolutions or statements of support from the City of Richmond (both the Mayor and City Council), the Commonwealth University of Virginia, the Greater Washington Partnership, the Council of direction of the Richmond Regional Transportation Planning Organization (RRTPO) and the Board of Directors of the GRTC Directors. The GRTC will continue to work with each of these partners and others in the RVA region to assess the costs of tariff collection against the revenues collected and the impacts on users. The future of tariff collection at the GRTC will depend entirely on the results of future studies on tariff impacts and tariff technological solutions, as well as on GRTC's ability to promote and maintain sustainable and dedicated financing partnerships with each of the support members after the end of the pilot project in 2025..