The STM provides a new minibus for the Old Brewery Mission shuttle service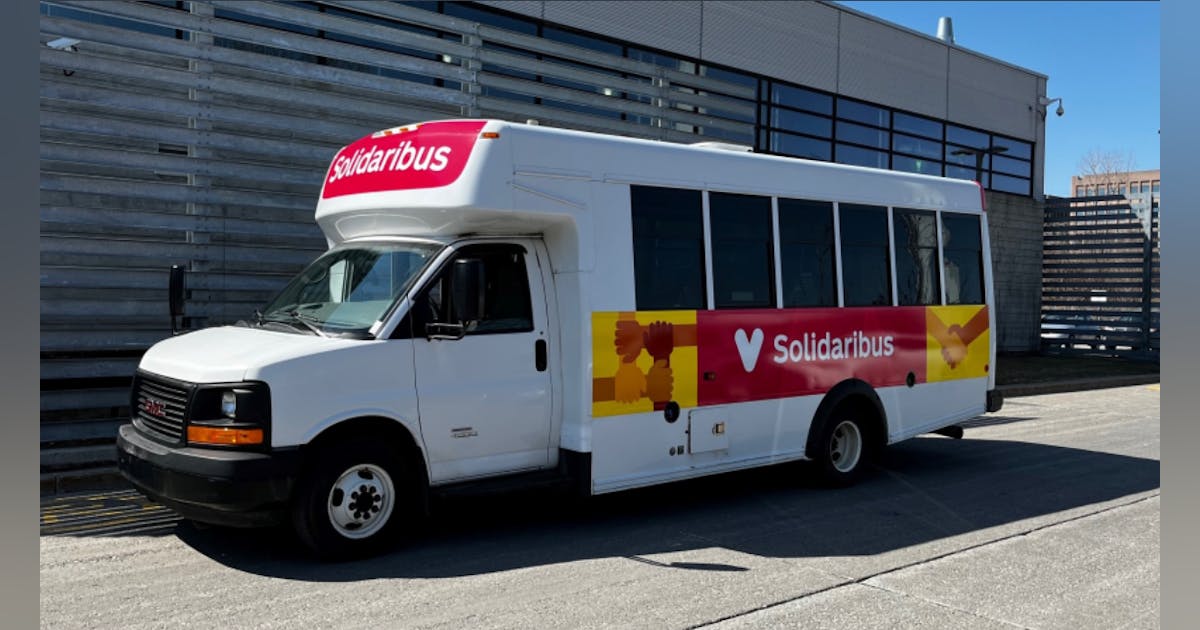 The Société de transport de Montréal (STM) is providing a minibus accessible to people with reduced mobility and will maintain it for its entire lifespan under a new agreement.
The minibus will allow the Old Brewery Mission (OBM) to provide transportation for the vulnerable population it serves.
The new vehicle, which is smaller and has a distinctive visual identity, is offered as a replacement for the Solidaribus initially loaned in 2020. The minibus will give the OBM greater flexibility to offer a specialized shuttle service to people in homelessness by transporting them to emergency shelters and other resources.
As for the Solidaribus, the City of Montreal will cover the salaries of the drivers and psychosocial workers, as well as gasoline.
The new minibus will crisscross the streets of the city center seven days a week, from 4 p.m. to midnight, with an OBM worker on board. This will allow many people to travel safely every night when they need shelter, support services or a place to rest off the streets.
The service will be complemented by another vehicle, which the OBM has used for several years during peak periods and which will now be easier to spot with the same look as the new minibus.