Toronto Union Station Improvement Project Launched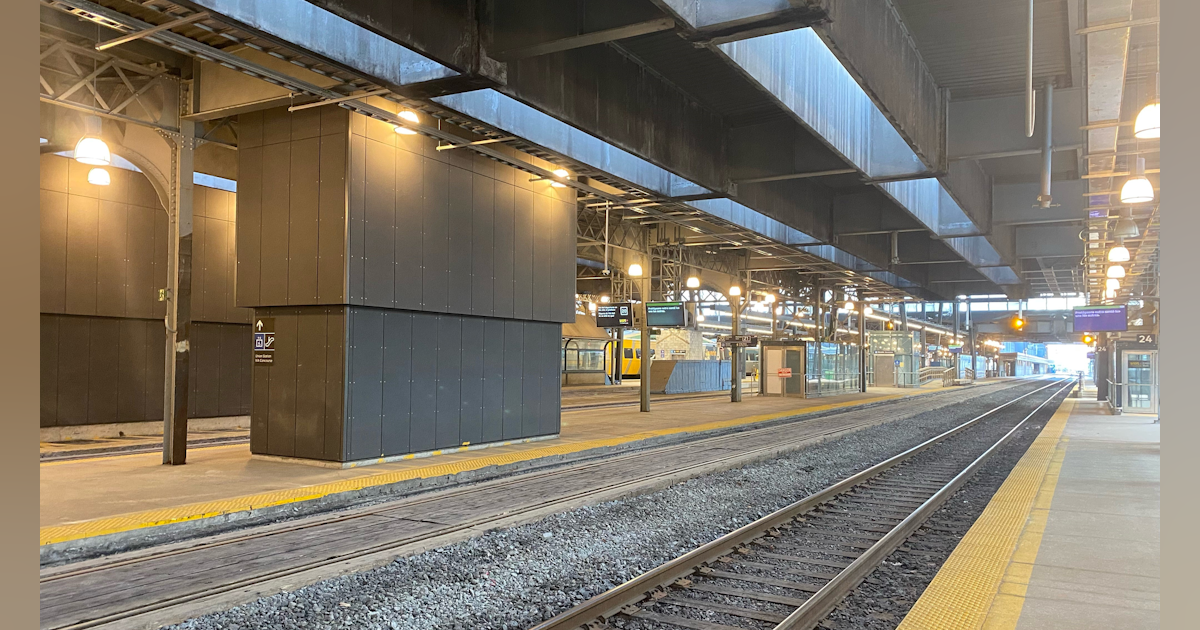 Metrolinx began work on February 16 to completely reimagine the south end of Union Station's train shed.
The first step is to close Platforms 24-27 at Toronto's main transit hub so that work can begin on the Union Station Improvement Project (USEP). To help fill this capacity, GO trains are now using the newly renovated Platform 21, where construction to convert it into a shared space for VIA Rail and GO Transit customers has been completed.
USEP includes the design and construction of transit infrastructure and upgrades to the southernmost portion of Union Station, improving customer experience and paving the way for GO's expansion program .
The project includes:
Two new GO train platforms with canopies, which will increase safety and the capacity to serve more trains.
Several new vertical accesses (stairs/elevators).
A new southern passenger concourse extending from Bay Streets to York, with convenient open-concept connections to existing Bay, VIA and York concourses, Union Square and Scotiabank Arena.
Realize the project
It took a lot of prep work to get here. Since the beginning of 2018, Metrolinx has been preparing for USEP.
First, the agency focused on heritage restoration, early and empowering work. These preparatory works focused on the restoration of the heritage infrastructures throughout the station, the improvement of the performance of the platforms, as well as the guarantee of the good condition of the surroundings of the station.
Metrolinx officially signed an alliance contract on January 31, which is the first major project in Canada to be purchased using this model – an innovative procurement and delivery method recognized for delivering successful initiatives in Australia over the past of the past 20 years.
Metrolinx has also reopened Platform 3 after undergoing extensive historic conservation and restoration work.
Construction to convert the 20/21 platform into a shared space with VIA Rail has also been completed. Features include:
Three new stairs serving the platform;
New systems for communicating with customers with trip information (previously, train information was exclusively reserved for VIA); and
Several new PRESTO devices at the bottom of the escalators and stairs to platform 20/21.
Ensuring Union Station has additional platforms in use is critical as USEP work will require the closure and demolition of the 24/25 and 26/27 platforms during construction allowing for the expansion.
Platform 26/27 – Union's southernmost platform – was opened in 2009 to provide capacity while various platforms were decommissioned and revitalized during the massive revitalization project of the Union Station (USRP).
The Metrolinx component of the USRP work included the total redesign of the hangar roof, the installation of the 70,000 square foot glass atrium, a multi-phase deck revitalization, vertical access (upgrades to staircases and elevators) as well as the rehabilitation of the flues – all while preserving and protecting the heritage elements.