Track construction begins on Kansas City Streetcar Main Street Extension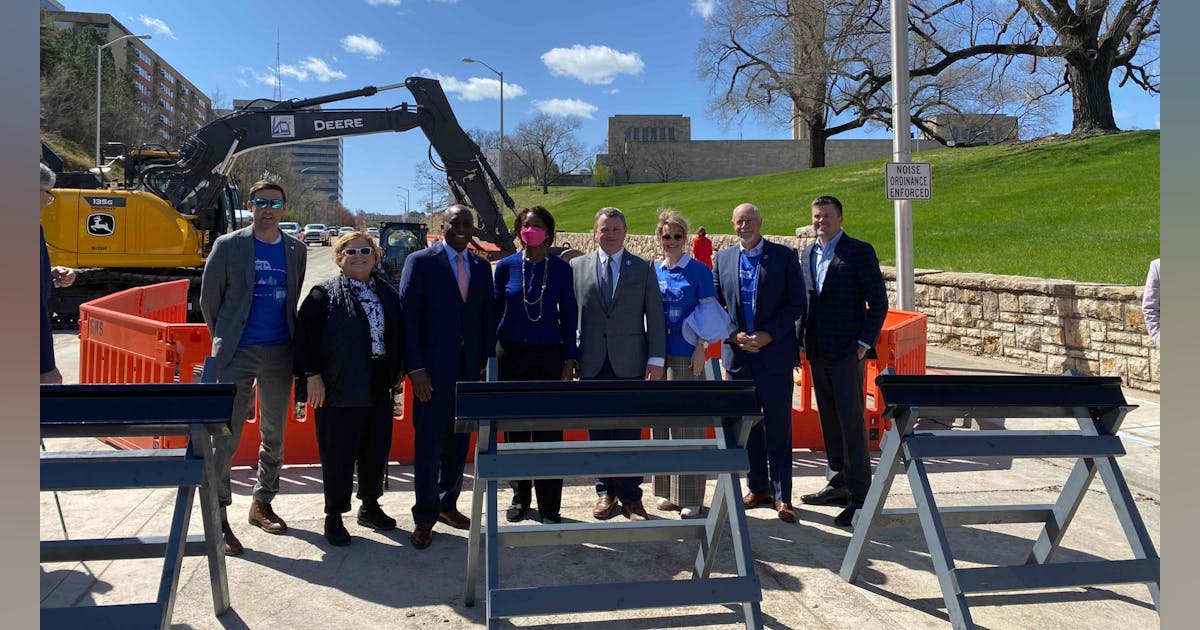 Federal, municipal and transit officials gathered to celebrate the start of track construction on the 3.5-mile KC Streetcar Main Street Extension on April 6. The $351 million project will connect Union Station's current southern terminus to the University of Missouri – Kansas City (UMKC).
"Investing in public transit is investing in mobility and opportunity for the citizens of Kansas – creating thousands of well-paying jobs along the way – and the KC Streetcar expansion represents the next step in our vision to make all public transportation in Kansas City free and available. everyone," Kansas City, Missouri Mayor Quinton Lucas said.
The project is overseen by a joint partnership between the City of Kansas City, Missouri, the KC Streetcar Authority and the Kansas City Area Transportation Authority. Stakeholders said the project is a game-changer for Kansas City public transit, with KC Streetcar Authority executive director Tom Gerend explaining that the extension elevates the streetcar line from a downtown circulator to a backbone of the regional system.
"The transportation infrastructure has shaped Kansas City's landscape for the [p]100 years and this transit strategy is a generational investment that puts a stake in the ground that says Kansas City is the place for people, jobs and economic opportunity," Gerend continued.
As part of the ceremony, dignitaries and guests signed a commemorative piece of rail to mark the start of track construction.
Nearly 700 tons of rail on which the tram extension will run was delivered for the project in January 2022. Crews welded the segments into 400-foot sections for installation.
The extension is being built by KC Streetcar Constructions, a joint venture between Herzog Contracting Corp. and Stacy and Witbeck with support from Burns & McDonnell and JE Dunn Construction. The final design for the Main Street Extension was led by HDR Engineering with support from local firms HNTB, Trekk Design Group, Hg Consult, Parson + Associates, Custom Engineering and Lynchpin Ideas.
In addition to the infrastructure on which the tram will operate, the project will refurbish the existing maintenance facility at Singleton Yard to accommodate the larger fleet of trams and related operation and maintenance needs.
In January 2021, the Main Street Extension signed a $174.1 million full funding grant agreement with the Federal Transit Administration (FTA) under the Capital Investment Grant Program as a project NewStarts. The FFGA represents about 49% of the project cost, with local sources covering the rest.
"Together, we are creating a positive impact on the daily lives of people in this community by creating more mobility, reducing congestion and paving the way to a cleaner future, with better air quality and healthier neighborhoods. healthy," said FTA Administrator Nuria Fernandez. "These benefits are real, and they align with the values ​​and priorities of the Biden-Harris administration as we move toward energy independence."