Trobec Bus Service Inaugurates New Facility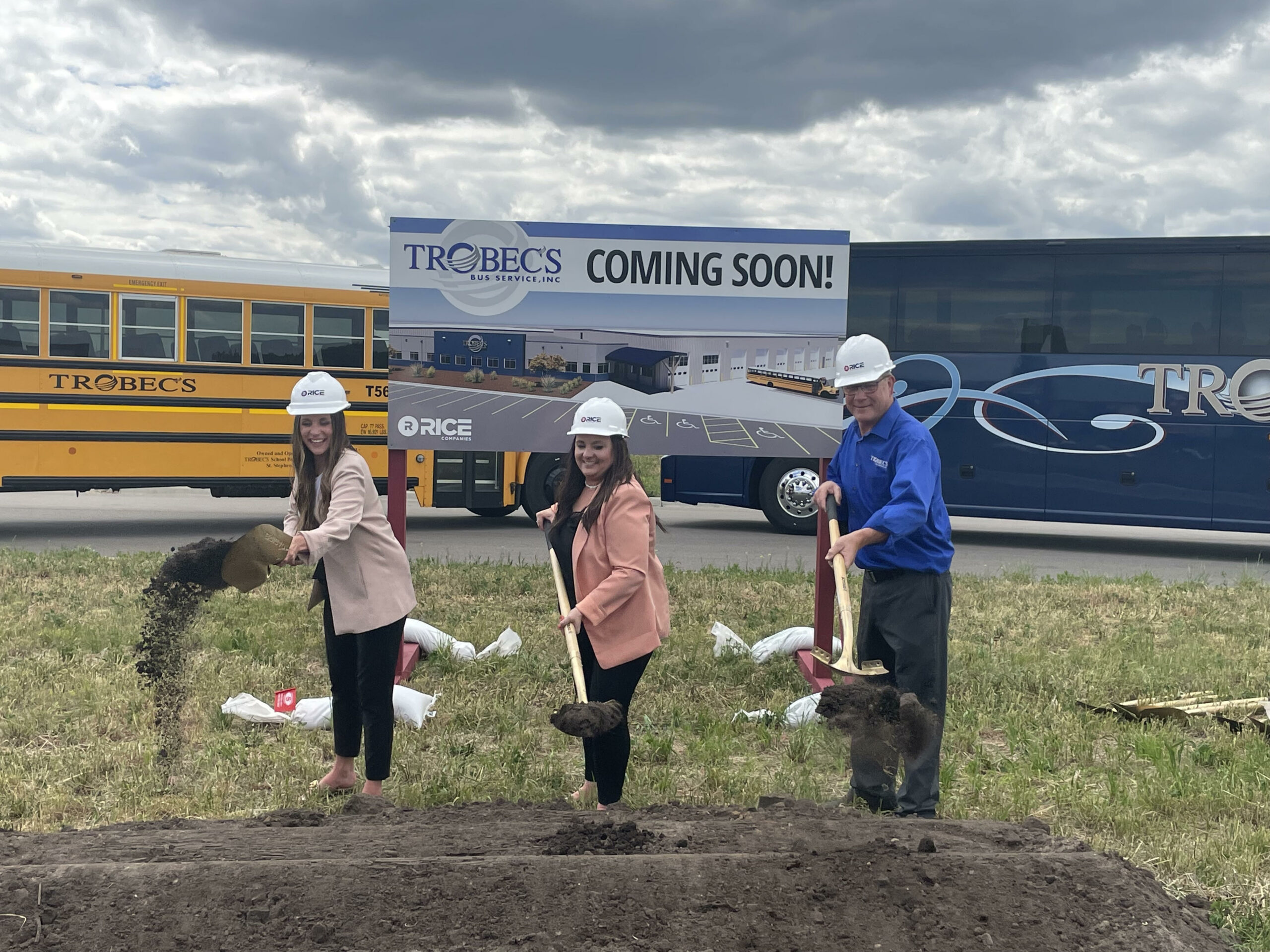 by Erin McIndoo
On June 16, St. Stephen-based Trobec's Bus Service, Inc. opened its future location in St. Joseph. They are partnering with Rice Companies and Century Bank to help build this new permanent facility.
Trobec's is a premium bus service that can take customers from Minnesota to anywhere in the United States. They have been in business for over 80 years and have occupied many different buildings since around the 60's.
While the business was first started by Tony and Frances Trobec in 1938 it was passed on to their children and then in 1985 Tim Schubert started with the business as a driver and mechanic. Today, he is President and CEO of Trobec and his daughter Bethany Bertram is Vice President. Together they run the business.
In Bertram's speech at the inauguration, she said that St. Joseph was the most welcoming place for them. This new facility is expected to be ready in early 2023 and they expect to be able to create more jobs and provide a suitable work environment for their employees, while continuing to get people where they need to go.
For any questions, visit https://www.trobecsbus.com/contact.