US: Infrastructure Act Demands New Attention to Attacks on Transit Workers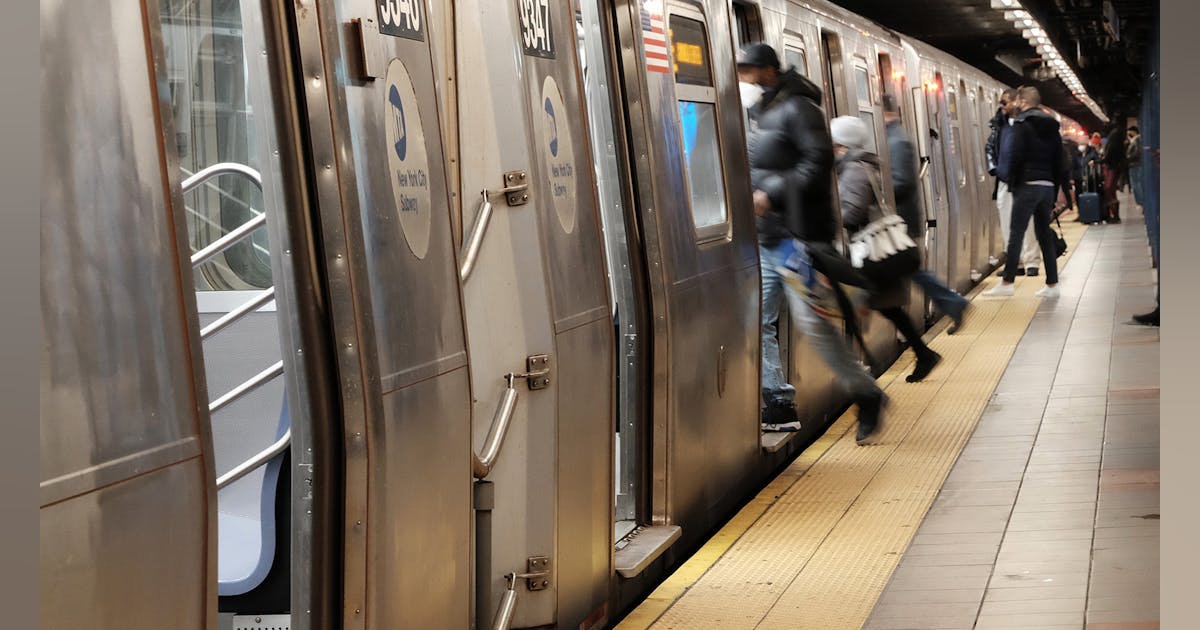 WASHINGTON — Mohammed Miah has signed with New York's Metropolitan Transit Authority to operate trains. He didn't sign up to be punched in the face.
Yet this has happened twice since the start of the COVID-19 pandemic. He is still recovering from the second assault, which happened last September and left him with a jaw injury and post-traumatic stress disorder. To his knowledge, no suspects have been arrested.
"If you assault a police officer, you're in really big trouble," he said. "That's not the case for us."
Transit operators and unions say they have seen an increase in violence against transit workers since the start of the COVID-19 pandemic. And workers complain that it's hard to quantify that spike.
Under the Federal Transit Administration's previous definition, a worker was considered assaulted if, for example, they needed to be hospitalized for more than 48 hours or had certain broken bones, severe bleeding, or damage to nerves, muscles, tendons or internal organs. The ALE also does not separate assaults by customers from assaults by co-workers in the National Transit Database, according to the transportation trades department, AFL-CIO.
The provisions of last year's bipartisan infrastructure law aim to change that.
The provisions create a legal definition of assault as "a circumstance in which a person knowingly, without lawful authority or permission, and with intent to endanger the safety of an individual, or with reckless disregard for the safety of human life, interferes with, disables or incapacitates a transit worker while the transit worker is performing the duties of the transit worker. It also requires transit agencies to develop a program to reduce the risk of assault on transit workers.
That the law creates a more specific definition of assault is important, according to Greg Regan, chairman of the transportation trades department, AFL-CIO.
Currently, "the way they define aggression is really weird," he said. "You could have a worker with a broken nose, and that wouldn't be considered an assault under current guidelines. Similarly, a driver who had hot coffee thrown at him would not be considered assaulted.
Without data, he said, unions have had to collect information via Google search or news clips – a method that does not capture the full extent of assaults.
What they capture is sinister:
— In February, a Bronx bus driver was assaulted by a passenger brandishing a tree branch. The driver was hospitalized.
— In March, a passenger beat up a bus driver in Richmond, Virginia, and kicked him in the head.
— In 2019, before the pandemic, a Tampa bus driver was killed after a passenger slit his throat.
Regan said transit operators aren't the only ones seeing an increase in violence: Flight attendants are also reporting incidents of kicking, punching or groping.
Last week, the House passed 339-85 a bill that would require all modes of transportation to establish formal policies, training and reporting structures on sexual assault and harassment – ​​another effort to combat a reported increase in hostility against those working in transport.
John Costa, president of the Amalgamated Transit Union, which represents more than 200,000 transit and transportation workers, said his union has been concerned about violence against transit operators for years.
During his time as state president of ATU Local 819 in Newark, NJ, an operator was stabbed seven times. The assailant was charged with common assault. In the end, the union had to fight to get the charges updated, show up for court hearings, and make the charges public. "I don't know how you can stab someone seven times and call it a simple mugging," Costa said.
"When I get on a plane and someone says something inappropriate, they get removed from the plane and banned from flying on that airline again," he said. "We don't do things like that. …I think that's why it's gotten out of hand – people just think they can treat an operator however they want and who cares.
FTA Administrator Nuria Fernandez has set a July 31 deadline for agencies to start working on transit safety plans, and a December 31 deadline for completing them. The law requires that plans be developed by workers and management and updated annually while the law is in effect.
"FTA will continue to work with unions and management across the country to ensure these committees are created and are effective in protecting American transit workers," an FTA spokesperson said, adding "It is unacceptable for the men and women who connect all of us in our communities to fear for their safety at work.
___
©2022 CQ-Roll Call, Inc., All Rights Reserved. Visit cqrollcall.com. Distributed by Tribune Content Agency, LLC.