WeGO celebrates 250th bus shelter and new facility names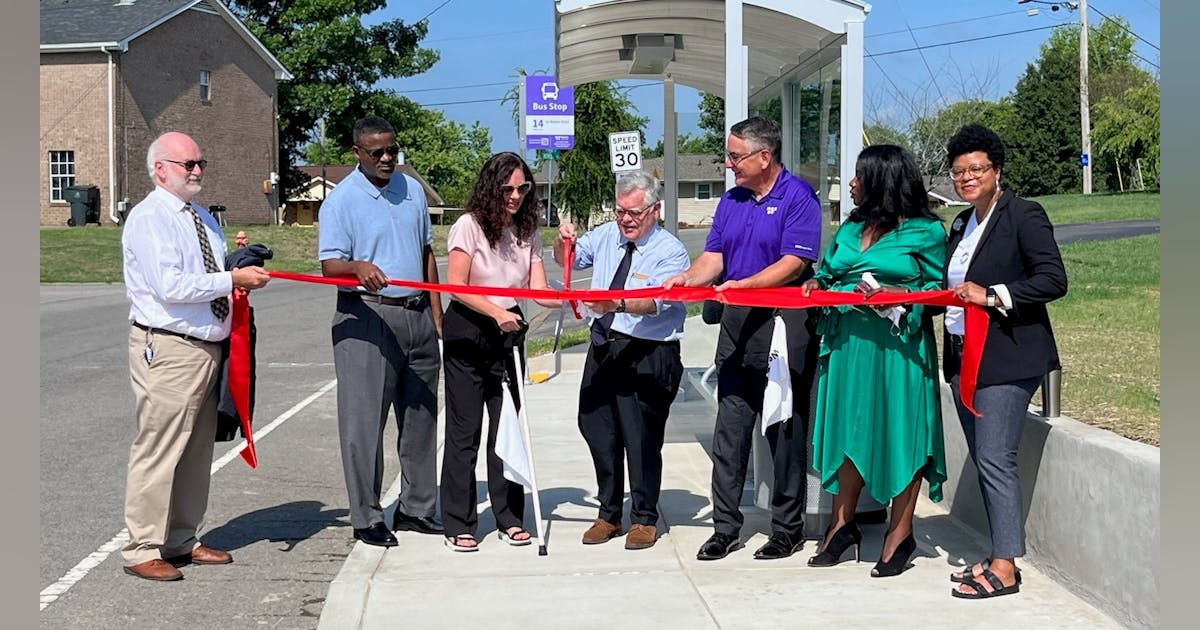 WeGo Public Transit welcomed its 250th new bus shelter and celebrated the renaming of several facilities.
The installation of the bus shelter is part of an ongoing effort to increase safety and improve the user experience. Nashville Mayor John Cooper was joined by Metro Councilor Kyonzté Toombs, Nashville MTA Board Member Jessica Dauphin, 2021 Bordeaux-North Nashville Participatory Budgeting Cycle Chair Rachel Bell, Reverend Roosevelt Walker and WeGo CEO Steve Bland.
"In 2014, we had 109 stops housed in our system," Bland said. "Today we celebrate the installation of our 250th shelter with over two dozen more in development. We will be opening a new transit center in North Nashville this fall. There is another center in development for Antioch. We continue to make improvements throughout Davidson County.
"On days like today you realize why we need these shelters, they are not just for the rain. They can really help when it's that hot," Mayor Cooper said. "This project is part of the participatory budgeting process where the community helps determine how we spend the money."
The newly completed bus stop and shelter cost $28,600 and was part of the 2021 Bordeaux-North Nashville Participatory Budgeting cycle.
Additionally, the Metro Nashville City Council approved an ordinance on July 26 to officially rename WeGo Central in downtown Nashville to Elizabeth Duff Transit Center at WeGo Central. The board also approved the naming of the future WeGo North Nashville Transit Center as the Ernest 'Rip' Patton North Nashville Transit Center.
Duff was the first female and first African-American female bus driver in Nashville when she was hired by the Nashville Metropolitan Transit Authority (Nashville MTA) in April 1974. Patton was a college student and a member of the Nashville Freedom Riders who participated in downtown Nashville. Sit-ins and civil rights demonstrations in Mississippi.
"Tome, [this naming] is an inspiration to keep moving forward and try to follow in her footsteps and be all I can be as she was," said Virpi Carter, daughter of Elizabeth Duff.
Michelle Holt, niece of Rip Patton, added: "It goes to show that all the things my uncle did were very special, not just to me, but to everyone he met and came into contact with. and the things he had done for the community and the process of what happened then until now, and that there is still work to be done.
All members of the Metro Council co-sponsored both bills, an indication of the level of support for the ordinances. The Nashville MTA Board of Directors recommended the name changes at a meeting in April. Duff died of complications from COVID-19 on February 13, 2021, at the age of 72. Patton died on August 24, 2021, at the age of 81. An official name change ceremony will be held at the Elizabeth Duff Transit Center at WeGo. Central when signage is installed. Groundbreaking for the Ernest 'Rip' Patton North Nashville Transit Center is scheduled for this fall.