West Lake Corridor project receives $203.3 million RRIF loan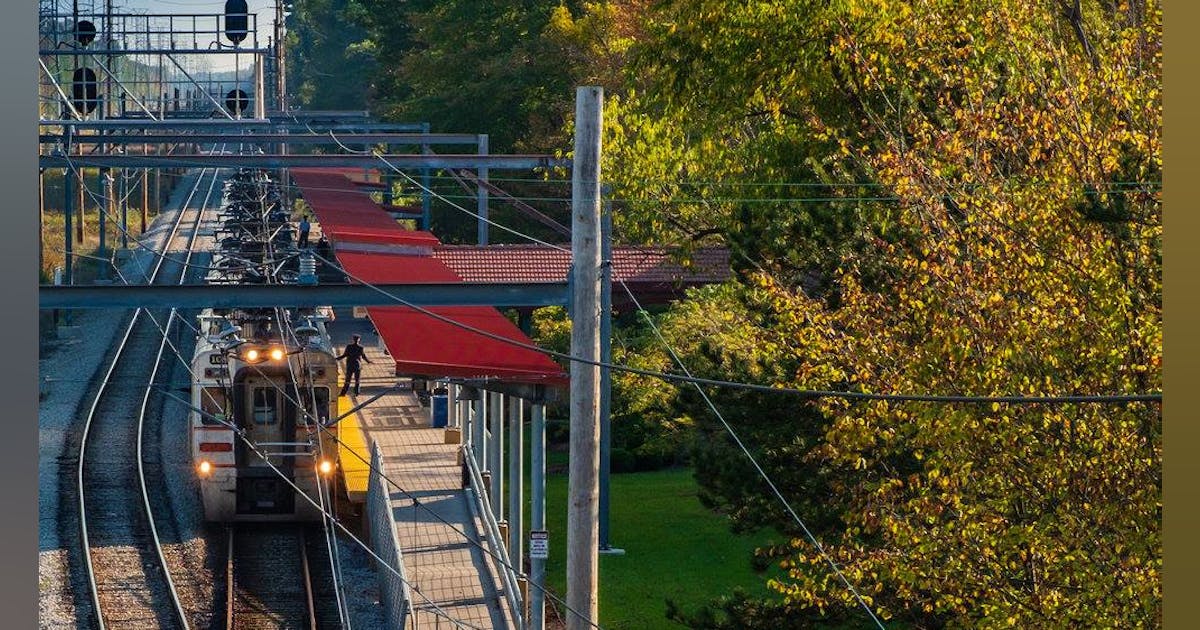 The U.S. Department of Transportation's Build America office has finalized a $203.3 million Railroad Rehabilitation and Improvement (RRIF) loan that will help deliver the eight-mile West Lake Corridor commuter rail project of the northern Indiana commuter transportation district.
"USDOT is pleased to provide funding for the West Lake Corridor Commuter Rail Project. Multimodal investments like this support thriving communities, expand transportation options, and reduce harmful greenhouse gas emissions," said Assistant Transportation Secretary Polly Trottenberg.
The South Shore Line single-track extension includes four new stations between Dyer and Hammond, Ind., which will improve travel times and reliability for trains to the Chicago area, as well as expand multimodal options with new new sidewalks, footpaths and cycle paths in and around stations. The project also includes a maintenance and storage facility, three electrical traction substations, the refurbishment of 32 commuter rail cars and the construction of over 2,300 park-and-ride spaces.
In March 2022, the Indiana Finance Authority (IFA) issued a Notice of Determination to issue bonds not exceeding $300,000 to support the West Lake Corridor project. The IFA is the borrower of the RRIF loan and, along with the Northwest Indiana Regional Development Authority (RDA), serves as the financing partner for the project.
The nearly $945 million project is also funded by the Federal Transit Administration's Capital Investment Grants program. In October 2020, NICTD and FTA signed a $345.5 million full funding grant agreement for the project. Congress has allocated more than $197 million for the project through fiscal year 2021.